Modern life is unimaginable without technology. College life is not an exception, as most students are glued to their smartphones and laptops. They often use devices for both work and entertainment. This includes attending remote lectures, downloading study materials, and binge-watching Netflix.
Such an approach can hinder their academic progress. There are several ways students can use technology, such as assignmentmaster, to concentrate and stay organized. Adopting them will improve everybody's ability to study and revise materials. Moreover, such solutions won't take a dime out of a student's wallet. Without further ado, here are five ways to use technology to study and revise for your exams.
Improve Focus and Productivity
Many students struggle to concentrate on academic work. Some abandon their assignments halfway through. In the end, they have to search for the best custom writings professionals to help out with academic tasks. It's not surprising as most devices are always connected to the internet. They give access to an endless stream of entertainment.
There are many ways students can use tech to help them focus on tasks. There are many affordable software solutions. These programs can be installed on all devices. Laptop owners with Windows and macOS systems can use Chrome extensions like Just Focus and BlockSite. They restrict access to web pages either completely or during selected hours.
Time management and focus apps are a must-have when Steam or Battlenet apps are installed. Depending on the OS, one can install Forest or RescueTime apps. They regulate access to installed programs. As is the case with web addons, apps can be completely blocked or unlocked after study time runs out.
These solutions are also available for Android and iOS devices. Install them, and you'll see an instant increase in productivity and focus increase. Most of this software is free, with several premium options. It's irreplaceable when a device is used for studying and leisure time.
Record And Revise Lecture Materials
Mishearing or misunderstanding lecture speakers can become problematic. Some of them don't have the best connection or the clearest voice. Because of this, making sense of the notes can be hard to pull off. Without a clear picture, students have a hard time studying and revising what they've learned.
Luckily, there are solutions for both on-sight and streamed lectures. When in class, one is able to record lectures with video and audio recording apps. It's better to look for solutions that allow securing the sound waves of the speaker. This way, you won't have to catch their voice among the clutter of a lecture hall. There are also programs for online sessions:
These tech solutions make it easier to revise study materials. Whenever students don't understand a notion or term, they can skip to a part of the lecture and revise it. It makes studying a lot easier. Use apps like EverNote and Apple Notes to take notes on the most important parts of lectures.
Keep Things In One Place
Students often have their digital materials scattered on various devices. They can use cloud tech solutions to keep all study content in one place. Once they're done with a course, this data can be discarded or archived for future reference. They can use several free platforms, including Google Drive and Dropbox.
The first solution offers 15 GB of free cloud space. It's more than enough to store study materials. Students can sort their textbooks and guides by folders and subjects. For example, they can keep PDF textbooks and lecture files on computer science in a single folder. It's also a great option for working on group projects. The content is available across all devices owned by a student.
Like Google Drive, Dropbox supports storing, editing, and sharing files. These include documents made in Powerpoint, Word, and Excel. Dropbox works autonomously and doesn't need a Google account. There are other platforms users can explore if they don't like these options.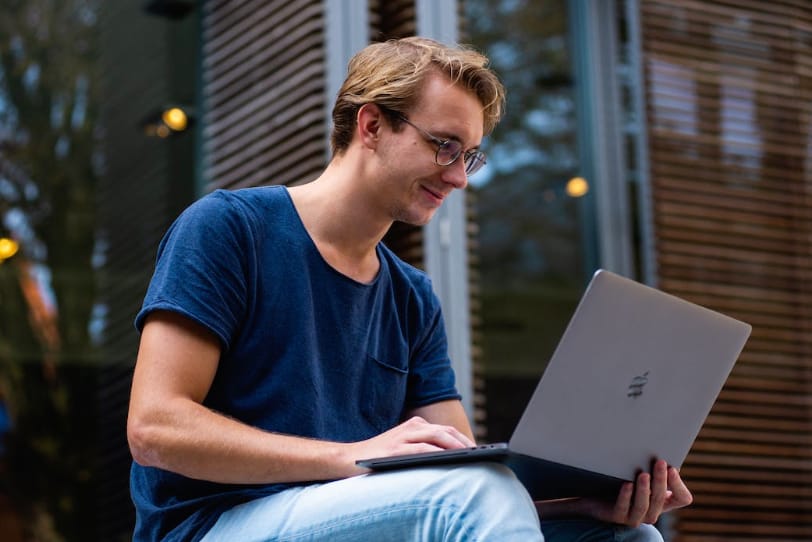 Improve Task Management
Another area where students can enjoy technology is managing daily tasks. For example, they can forget about assignments or fail to meet their deadlines. There are several solutions students can use to keep track of academic work. The first one is the Microsoft To-Do app for desktop, iOS, and Android devices. It comes free with all Microsoft accounts.
This software allows for creating daily lists of tasks and setting up reminders. It's a great app for managing homework assignments. Students can also check out the myHomework and Todoist products. The first is specifically designed for education that is used by educators as well. They use the app to create schedules for students.
The Todoist app allows planning projects and making to-do lists. It allows for creating projects for classes, activities, or hobbies. Todoist is great for sharing projects with students when working on group assignments. Each of these apps makes keeping up with academic work deadlines much easier.
More Educational Opportunities
One of the most important things technology offers is the ability to learn on your own. The web is full of educational platforms that offer extra knowledge for students. Such websites have free courses on everything from art history to data analysis. If students feel that they don't understand a subject well, they can get access to free study materials.
One of the most popular websites is Coursera. It provides courses in a variety of languages that are accessible to anybody. Coursera has lecturers from top universities providing course materials. If one wants to, it's possible to take a paid course and receive a formal certificate. It's currently one of the best platforms available.
Another popular resource is EDX. The platform features courses from top Harvard and MIT educators. Their main goal is to give every person in the world a thorough free education and courses. So it's a perfect place to learn about things you find hard to understand. Other great platforms include the Khan Academy and Udemy.
Conclusion
While technology can be a distraction, it can benefit college and university students. With these tools, they can improve their management, focus, and productivity. Even if you're not in college right now, learning more about the world we live in is always a worthy feat.