Do you know which electrical devices you need to buy for your house? If not, don't worry! This blog post will share some of the most useful electrical devices that every home should have. From lamps and light fixtures to surge protectors and extension cords, we'll make sure you have everything you need to keep your home up and running. So let's get started!
A Fireplace 
This can be a great way to create a cozy atmosphere and save on heating costs. You can still get the same level of ambiance from an electric fireplace as you would from a real one, but without the added hassle of maintaining it. These devices are available in a variety of styles, sizes, and types to suit every homeowner's needs. 
An electric fireplace is an energy-efficient option that produces heat without requiring the additional fuel of wood or gas. It simply uses electricity to heat the air around it and operate the fan for predetermined amounts of time, allowing you to customize the temperature of your room and create the perfect ambiance for yourself or your guests. With its easy installation, low cost, and efficient heating capabilities, an electric fireplace is a great addition to any home!
Air Conditioner
A hot summer can be unbearable without the help of an air conditioner. It's a great way to cool down and make the most out of any warm weather situation. While there won't always be a need, when those high temperatures come into town, an air conditioner is just what you'll need! 
Choose one that can fit your house and purchase one with enough BTUs to cover your area, and you may never want to leave the joys of cool air again! But don't forget those filters because they'll ensure your device runs smoothly all year long.
Automatic Vacuum Cleaner
An automated vacuum cleaner is becoming an increasingly popular appliance for households. Not only does it take away the inconvenience of having to manually vacuum your carpets and floors, but some can also navigate their way around furniture and tight corners. Here are some benefits of that:
saving time

app control

cleans different surfaces

cleans hard-to-reach spaces

ideal for pet owners 

low maintenance 
The automatic vacuums can come equipped with a variety of features such as voice commands, automatic mapping, wall sensors, and scheduling capabilities. Moreover, many models offer various cleaning modes depending on the kind of surface being cleaned, ranging from hardwood flooring to carpets. When shopping for an automatic vacuum cleaner, consider things like noise level, battery life, special features, price range, and other user reviews which can help narrow down your search.
Smoke Detector 
Smoke detectors are essentially electrical devices to have in your home. They alert you with a loud sound if smoke or fire is detected, which can potentially save lives by allowing for an early evacuation of your family and pets. It's recommended to install a smoke detector on each level of the home, including attics and basements, as well as in sleeping areas, such as bedrooms. 
When checking out different models, keep an eye out for features like a battery backup to ensure it continues working properly during power outages and hush buttons to quickly silence false alarms. The newest detectors are also equipped with voice alerts that tell you where the danger is coming from or if it's low battery warning time.
Smart TV 
Smart TVs have revolutionized the way we enjoy our entertainment. These devices offer a wide range of features and services, from streaming video content to letting you browse the web. With a Smart TV, you can stay connected to family, friends, and work without ever leaving your home. 
You can control it with compatible apps like Alexa, or use it as a gaming device with an Xbox, PlayStation, or Nintendo Switch. A Smart TV also makes it easier to access all of your streaming services in one place, so you don't have to worry about switching between multiple devices while trying to watch what you want. 
Dishwasher 
Dishwashers are one of the most essential electrical devices in the kitchen. Not only can they save you from hours of tedious washing and drying by hand, but modern dishwashers also reduce water consumption, making them not just a time-saver but eco-friendly too. 
When shopping for a new dishwasher for your home, make sure to compare features between different models to find one that suits your needs. From additional sanitizing cycles to adjustable racks and cutlery baskets, look out for those extra features that make doing the dishes just a little bit easier.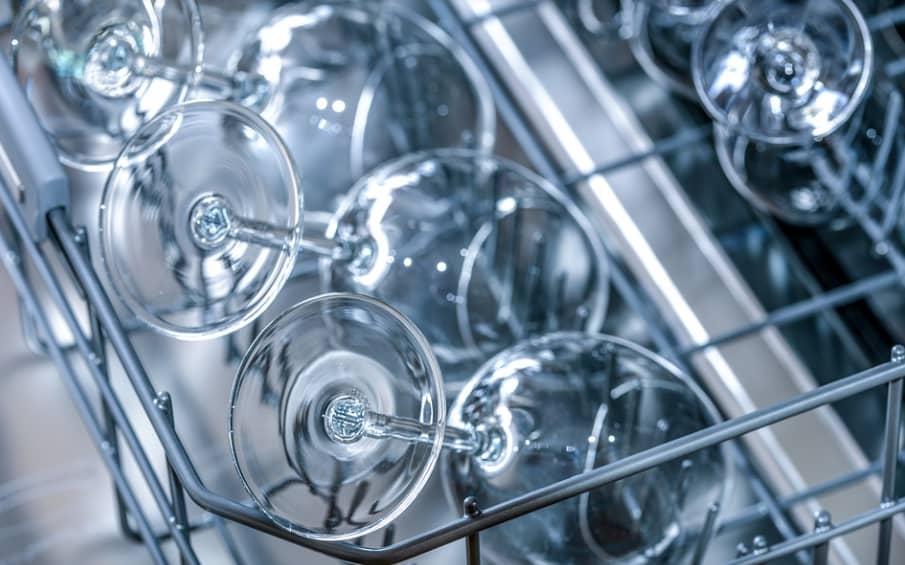 Tech can make your home life a lot easier. A fireplace is something you can purchase to keep your home warm and cozy while air conditioners help maintain the perfect temperature inside your house during hot summer days. An automatic vacuum cleaner is convenient and great for keeping your floors clean. Furthermore, it's important to invest in a smoke detector to guarantee your safety. Smart TVs are a neat way to entertain yourself or even stay productive during digital meetings. And lastly, a dishwasher can certainly make our lives easier when it comes to washing dishes.