Good motherboards are the hardest computer parts to find in the market today. This is true because the motherboard's role is to hold all the major and minor pieces together. In our ASUS ROG Maximus XII Extreme review, we will be discussing why this motherboard is one of the best in the market. 
ASUS is a company that is known around the world for what it brings to the computer and gaming industry alike. They have developed many products throughout their time which lasts for many years. 
With that, let's get right into it. 
ASUS ROG Maximus XII Extreme Packaging
Before we head on to the product, we should tell you what comes when purchasing it. So let's start with the package.

The package is a square box and themes the distinct colour of ROG which are black and red. You will find the name in the front as well as the logo.
At the sides, you will find several descriptions written in different languages regarding the specifications of the model. 
When flipping the box, you will find images of the product. These images are diagrams that indicate their functions. You will notice many paragraphs that describe the different parts. 
It also shows what is compatible with the product and how to make the necessary installations. Alright, now let's open the package. 
Once open, you will find a thin plastic layer which stays on top of the product. This plastic layer acts as a shield that prevents any unwanted substances from entering the package. 
After removing the plastic layer, you will find the main compartment, which is the motherboard. The motherboard is tied to the cardboard layer underneath. It is important to watch out for that.
Other than the motherboard, you will notice the instruction manual which was placed under the product. The instruction manual is essential for installing the motherboard. 
When checking the package, you're not only getting the motherboard but the accessories that come with it. These are the cables, screws, WIFI antenna, stickers, expansion cards and a USB. 
There are many cables and screws which are wrapped in plastic inside the package. This helps connect your motherboard to the different hardware that goes into the PC case.
Looking inside, there are several expansion components which you may attach to the motherboard, such as the expansion cards for the fans, SSD and USB slots.
All the items inside are conveniently placed with proper care. With that in mind, ASUS ROG capitalises on putting the safety of their products for the customer. 
ASUS ROG Maximus XII Extreme Review – Design and Functionality
Let's now discuss the design and its functions in our ASUS ROG Maximus XII Extreme review. The ASUS ROG Maximus XII Extreme has various intricate parts. 
Our ASUS ROG Maximus XII Extreme is coated in a dark theme with grey highlights. It has an efficient voltage-regulator module design. This means that it helps regulate the amount of electricity required for the different parts. 
Maximus XII contains high-grade components. This ensures the motherboard's lifespan because it can handle most of the latest-generation Intel processors which usually demands more power.
With that, ASUS allows overclocking and more firepower granting you to run your computer at higher and longer speeds. Due to modern CPU architectures, motherboards require better solutions for handling such demands. 
From there, several functions were made to support this cause such as power-saving mode, lower-power mode to full load instantly. These types of modes help the user regulate how much output is coming in and out of the motherboard. 
Like many other components, the main enemy for PC hardware alike is heating. Heat is one of the most consistent factors that damage the interior parts. With this in mind, ASUS brings forth several solutions. 
Maximus XII is fully equipped to bring out higher performances with lower temperatures. They feature premium components that can withstand the pressures of power and heat. It contains multiple fan headers that are used to supply power to the fan.
Having multiple fan headers means that you can add more fans than the common motherboard would allow. With the fan expansion card, you can have as many fans needed for various purposes. 
Other than fans, Maximus XII employs chipset heatsinks that directly balance the surface area and mass of the components to help regulate the temperature. Even with the overclock, the heatsinks will do its job to contain the heat levels. 
We all have our personal preferences when it comes to customising how our PC would run. This is prominent in the ASUS ROG Maximus XII Extreme. 
ROG provides various tools that help optimise your system easily. If you want complete control, the UEFI BIOS offers further customisation options so you can reconfigure every spot in your system.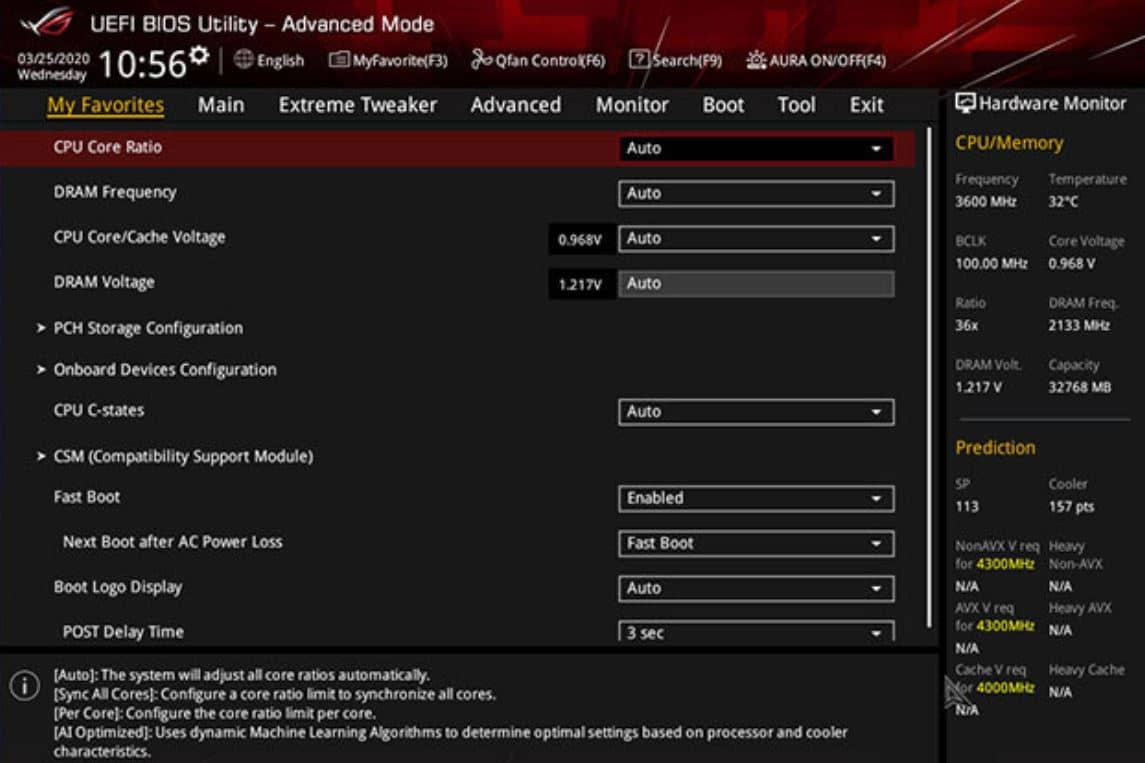 With all this in play, ASUS has worked tirelessly to bring their ideal motherboard into fruition. 
Now let's check on its key features. 
Key Features of the ASUS ROG Maximus XII Extreme
Other than looking at its architecture, we have to see what features this product has in our ASUS ROG Maximus XII Extreme review. 
ASUS Optimem III
Overclocking is common among gamers to maximise the power of their computers. With the ASUS Optimem III, you can run at higher frequencies. You may opt to reconfigure memory between higher frequency settings or low latency settings. 
Optimem III also enables running your PC at a maximum frequency, unlike other motherboards which will trade off the frequency for capacity. 
With this in mind, you can expect to go beyond the limit and play at a higher level. 
Power Solution
Due to the demands for more power, ASUS has worked to meet this issue head-on. ASUS brings in the conventional phase-doubled, which overcomes most components' power handling capabilities and reduces voltage ripple. 
However, most processors today have more cores and threads than the ones that came before them. They can even compute dense workloads at highly efficient speeds. With that, a re-evaluation of power and design was necessary as phase-doublers add more to the problem.
Fortunately, Maximus XII uses teamed power stages that help deliver high bursts of current per phase while maintaining the phase-doubled design's thermal performances. 
We can see here that ASUS has done well to adjust to the everchanging pace that comes with innovation. Better processors mean that there need to be better motherboards too. 
TurboV Processing Unit
TPU, also known as TurboV Processing Unit, is an excellent micro-controller that grants an array of system-tuning features. It includes the ability to fine-tune voltages, stats, monitor systems and adjust overclocking parameters. 
With this, it becomes easier to tweak your PC configurations to the tiniest of details. 
Energy Processing Unit
EPU is an energy processing unit that controls system-wide power savings. It automatically optimises the power consumption of your PC as well as the savings in Away mode.
Away mode is an intelligent setting that allows an immense power-saving condition. This is done by shutting off I/O controllers that are unused. 
Digital Power Controls
Using the Digi+ VRM, it delivers real-time control over the voltage droop. It allows switching frequency and power-efficiency settings. With this, you may even fine-tune the CPU voltage. 
Connectivity
Our ASUS ROG Maximus XII Extreme offers advanced connections which include the WiFi 6 and dual Ethernet with Intel 2.5G Ethernet and 10G port. This eliminates bottlenecks within the motherboard. 
Thanks to that, one can enjoy smooth online and LAN gameplay. Additionally, the M.2 maximises one's SSD's speed to grant faster load times, making your sessions much quicker. 
Personality
Other than power and efficiency, style is an important factor when choosing a component that fits your criteria. With ASUS ROG Maximus XII Extreme, they provide extensive customisation options to let you design a system that looks and speaks like you. 
Aura sync is one of the style features they provide that offer comprehensive aesthetics with control and compatibility. This makes it so much easier because you can just sync your colour patterns to your other devices. 
Aside from colour patterns, there are also many different light modes to choose from. These patterns can be customised to fit how you may want them to look. 
Headers
ASUS ROG Maximus XII Extreme features more cooling options than ever before. With multiple headers, each can set to a monitor and activate to three user-friendly thermal sensors. This is optimally used for heavy workload application cooling. 
Every onboard header helps auto-detect the heat levels of the PWM or DC fans. With that, it becomes more manageable for you and your PC. 
It also comes with a dual water-temperature header and a flow-rate header that feeds information directly to the AI Suite utility. 
This allows you to track the coolant temperature and flow rate of the loop. This comes handy when paired with a liquid cooler. 
Overall, ASUS has become a force to be reckoned with when it comes to innovation in their products. They are key players in the gaming industry that help determine quality and efficiency. 
Specifications
Our ASUS ROG Maximus XII Extreme review would never be finished without understanding the product's parts. With ROG Maximus XII, you can tell, it's going to be extreme. 
CPU
ASUS ROG Maximus XII Extreme is compatible with some Intel processors. We have Intel 1200 for 10th Gen, Pentium Gold and Celeron, and Intel 14nm CPU, with a Chipset Intel Z490.
Memory
Our ASUS ROG Maximus XII Extreme has four dual in-line memory modules which hold the RAM sticks. It has a maximum capacity of 128GB using DDR4 with OptiMem III. OptiMem III allows the memory to be overclocked. 
There are 2 slots which you can install 2 SSD drives. This expands your total storage and increases the speed of your computer. You may upgrade it by using the expansion cards to increase the number. 
The motherboard also supports dual GPU slots. This means that you can increase the number of GPUs inside the PC, which will ultimately make your computer run faster. 
It also has a 16 power stage and a procool II power connector. This specialises in integrating the circuits which are designed and optimised for CPU power. 
Cooling
The Maximus XII has an integrated I/O cover and VRM heatsink. It also contains dual M.2 heatsinks for the SSD.
There are multiple 4-pin PWM fan headers for controlling and monitoring heat levels. It also has a ROG DIMM.2 heatsink for the RAM slots and ROG water-cooling zone for liquid cooling.
Layout
Maximus XII contains several RGB and LED lights around the motherboard. With an I/O, Armor Zone Aura lighting, PCH Zone Aura lighting and Edge Zone Aurea lighting.
It also has an S1220 CODEC SupremeFX containing a High Definition ES9023P DAC, a recording input of 113dB SNR, a stereo playback output of 120dB SNR, and LED-Illuminated Audio Jacks. 
There are also two Aura RGB 4-pin headers, two RGB 3-pin addressable Gen 2 headers and 2 Livedash OLED. 
Slots
Many ports are available in the Maximus XII motherboard. We have six USB 3.2 Gen1 ports, three USB 3.2 Gen2, a Marvell AQtion AQC107 10GB, one USB 3.2 Gen2x2 and 2 USB 3.2 Gen2. 
For the internet connections, we have Intel 2.5Gb Ethernet and Intel Wi-Fi 6 AX201. An Optical S/PDIF out as well as eight SATA 6Gb/s and a thunderbolt header. 
DIY Friendly
Our Maximus XII has a pre-mounted ROG patented I/O shield. You won't have to install yourself.
There are ESD Guards. These provide better protection against electrostatic than the common industry standards: the Audio, USB, and LAN ports.
The Truevolt USB enables consistent 5V to all USB ports. This minimises power fluctuations in minimal data loss. 
Then there's the Livedash OLED 2. It indicates the power status and any potential problems from within the CPU, memory, graphics card or boot device. 
Last but not the least, there's an ASUS Node Connector. It's a bi-directional interface that connects the fan extension card II. 
Hands-on with the ASUS ROG Maximus XII Extreme
After looking into the product's specifications, we now head on to see whether the product is worth the buy in our ASUS ROG Maximus XII Extreme review. 
ASUS ROG Maximus XII Extreme Review – Synthetic Benchmark Results:
CineBench R20
When checked by the CineBench R20 Mult-core, we got a score of 6,421.
Its Single-core performance got a score of 607.
3DMark TimeSpy (DX12)
In the 3DMark TimeSpy benchmark, it scored 9,683. 
The Division 2 (1920×1080 Ultra/ Average FPS)
For the Division 2 benchmark, it scored an average of 101 frames per second. 
Forza Horizon 4 (DX12/ 1920×1080 Ultra/ Average FPS)
The motherboard got an average score of 147 frames per second. 
All in all, the Maximus XII showed promise in its performance. It keeps to the average while proving to be efficient and reliable in any PC system. 
Now let's conclude everything in the last portion of our ASUS ROG Maximus XII Extreme review.
ASUS ROG Maximus XII Extreme Review Summary
Before we end our ASUS ROG Maximus XII Extreme review, we will determine if the product is up to our standards. 
Surprisingly, the product did not disappoint. The Maximus XII targets more on features and accessories rather than improvements within the hardware overall. This provides many optimisations open for the user.
ASUS provides several software and hardware features for monitoring the real-time functions inside the motherboard. Although this is great for reconfiguring and managing the system, it does not provide a boost in internal performance. 
The motherboard catered to effectively distribute the power around the system as well as help manage heat levels.
With the built-in heatsinks and headers, the motherboard can support the cooling system. Having a good motherboard that can manage the power outputs and inputs in real-time is a valuable asset in any gamers arsenal, and we see that in the Maximus XII Extreme. 
Overall, we were happy with the ASUS ROG Maximus XII Extreme, which chooses efficiency over performance, and we recommend this product to you.
If you are interested in buying or getting to know the product more then click here. We hope you find our ASUS ROG Maximus XII Extreme review helpful!