Many people continue searching for the best WordPress theme for their websites. But to find the best, you must consider many things to choose what is ideal for your needs. So today, we will discuss one in our Blocksy WordPress Theme Review.
Blocksy is a feature-rich, lightweight, and block-based theme. It has all the necessary elements you need for your WordPress website. 
It does not matter whether you want to start a blog, an online store, a site for business agencies, etc. Using Blocksy as your WordPress theme can be the best solution. 
In our Blocksy WordPress Theme Review, we will discuss everything about its features, specifications, design, and more. 
Blocksy WordPress Theme Review – Design and Functionality
To start our review, we will share the design and functions of Blocksy. 
Basic Functions
By default, the theme utilises the Gutenberg Editor. It is not our favourite editor, but it still works. Blocksy ideally works with elite page builders of your choice, and going for those is a good idea.  
Header Builder
For our Blocksy WordPress Theme Review, let us look further at the standard functions of Blocksy. 
Interestingly, the free version features a header builder. You can select one of the ready-made headers or customise it based on your preferences. 
The theme makes it easy to create headers, but its pro version provides a more efficient builder.
Also, each page can feature different headers. 
Mega Menu
You can only use this menu with the pro version of Blocksy. It offers plenty of handy options, including completing content blocks, using icons, etc. It lets you utilise any content for the menu. 
There is a mega menu too, and it provides special design formats for your menu items. 
WooCommerce Shop
This theme is also ideal for creating a  webshop; you can use the free version.
Blocksy works excellently with the WooCommerce plugin and has notable options like Ajax Cart, Quick View, Gallery Styles, etc. Remember that the elements we mentioned are also available on the free version. 
Of course, its pro version has more options like the Wishlist, Floating Cart, Off-canvas filters, Search by SKU, etc. To put it simply, Blocksy makes creating a pre-stylish-looking shop simple. 
Custom Sidebars
What we mentioned about the headers also applies to its sidebars. You can present different sidebars to your viewers/audience on every page. 
It is an essential feature since shop pages require varying sidebars compared to blog pages. 
Blocksy Free VS Pro Version
We will discuss the differences between the free and pro versions in our Blocksy WordPress Theme Review.
 Blocksy Free Theme Features
The theme comes with many features, even in the free version. If you want to start with a standard website, you can get tons of rich features for free. 
Features include a newsletter subscribe module, trending posts module, cookies notice module, custom widgets, and custom post types support. Other features are Google fonts, WooCommerce support, and custom post types.  
In the free version, you can enjoy header builder, sticky header, and transparent header features. 
Exclusive Premium Features in Blocksy Pro Version
Since it is the premium version, you can expect more features to create your professional website. These will help take your business to the next level. 
Features available on the pro version include conditional sidebars, custom code snippets, content blocks, an advanced menu, and a white label. You can also get multiple conditional headers, desktop off-canvas drawers, etc. 
For eCommerce websites, the Pro version offers impressive features to optimise your business. Some notable WooCommerce features include quick-view modules, off-canvas filters, floating cards, an off-canvas cart, product share icons, and gallery sliders. You will also find a new single product layout, wishlist, product share icons, etc. 
Pricing for the Blocksy WordPress Theme
Of course, you will not pay a single cent for the free version. You can download it from the themes repository of WordPress. Or, you can install it directly to your WordPress admin via the Themes Page. 
For the paid plans, you have three options available: 
Personal – $49/year that you can use on one website.

Professional – $69/year, and you can use it on five sites.

Agency – $99/year, and you can use it for unlimited sites.
Keep in mind that the theme offers annual and lifetime plans. It has a money-back guarantee for 14 days if you are not satisfied.
It is also good to note that the premium theme is not separate. Instead, it is a Blocksy Pro Plugin that functions on top of the free version. 
Once you install the Pro Plugin, it will replace the Companion Plugin. That is if you had it with the free plugin. 
Key Features of the Blocksy WordPress Theme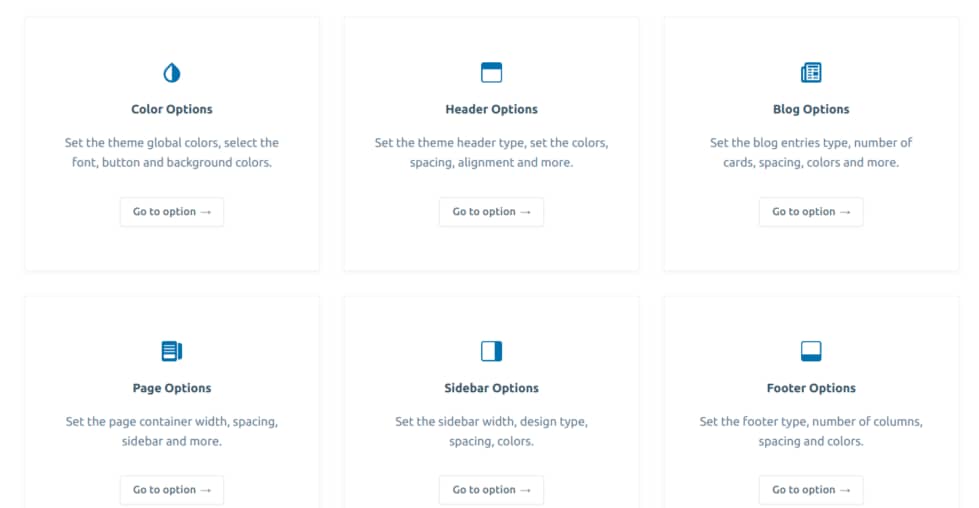 Now, we will discuss the different features of the theme in our Blocksy WordPress Theme Review. What makes it better than the other offered themes? Is it as good as claims?
Extremely Fast
The theme feels fast, and numbers can confirm this since it ranks high in numerous speed testing tools. 
Clean Code
The theme code has thoroughly written lines. Plus, it is open to new features and changes. 
Live Preview
All customised changes sync in real-time. You can see these on the preview window without having to decrease your workflow. 
Highly Responsive
Your mobile users will enjoy a unique experience with Blocksy. They will feel this once they start navigating your website. 
Designed to Work with Your Favourite Page Builders
The theme works with some of the best page builders for WordPress. You only need to start making your best designs, and the page builder will work its magic. 
Customise Everything
Enjoy hyper-intuitive options to change and customise every section of your site in real-time. You will have complete control over the layout header, settings, sidebars, pagination, footer, etc. 
Header Builder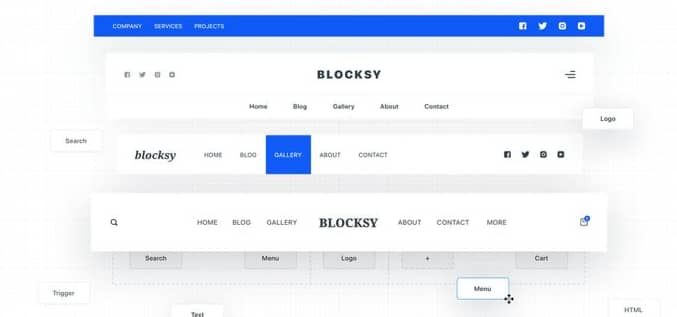 Build any header seamlessly with the intuitive drag-and-drop builder with live options. 
Colours + Backgrounds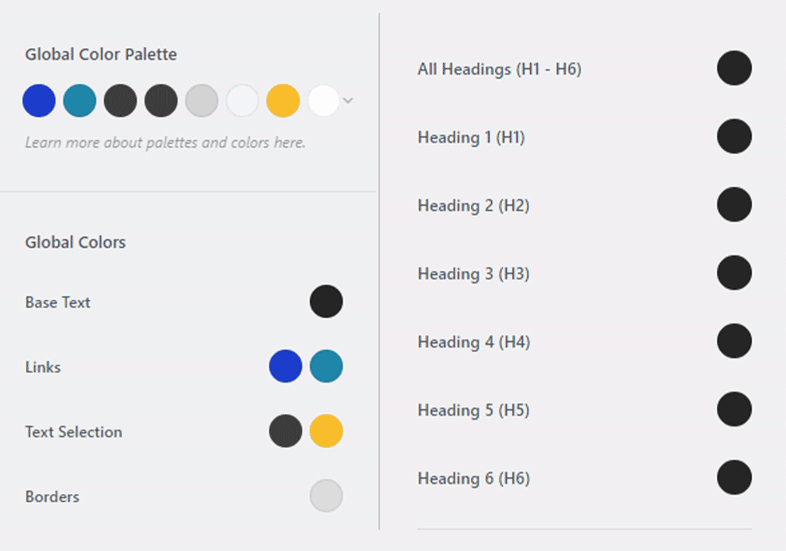 We appreciate Blocksy for giving everyone the chance to access and manage colour and background options. Whenever or wherever you are, you can access these when you need them. 
Advanced Typography Options
While studying the theme for our Blocksy WordPress Theme Review, we also learned about its advanced typography options. With the feature, Blocksy offers you the freedom to change the typography of each portion of your website. 
Gutenberg Blocks, for Wide and Full Alignment
The theme was built and designed from scratch with the help of Gutenberg in mind. It supports all kinds of blocks and editor manipulations like full/wide alignments. 
Hands-on with the Blocksy WordPress Theme
We will share our hands-on experience with the theme in our Blocksy WordPress Theme Review. We tried to use it for our website to see how efficient, user-friendly, and beneficial it is. 
Although there are other faster-loading themes for WordPress, Blocksy was fast, and we love how it worked. It is also good since we could further optimise our website on loading time. 
Its layout was easy to work with, and customising our website using the theme was efficient. However, remember that anything you use may come across issues at some point.
So, always know the support quality of the theme you are using. Of course, even if it is top-class, this reminder also applies to the Blocksy. 
Those who are part of the Blocksy support team are knowledgeable and are quick to respond. You will not worry about the theme even if you face related issues. 
Blocksy performed excellently with less than 50KB page size. The site loaded faster than a second. It is efficient and easy to use, which makes it easy to recommend.
Blocksy WordPress Theme Review Summary
Blocksy is one of the best and most user-friendly WordPress themes for non-coders. It has impressive features and has been the go-to theme of WordPress users. Aside from features and functionality, Blocksy has a lot of elements that make it worth using.
We used both the free and pro versions when we used it for our Blocksy WordPress Theme Review. The many features were satisfying, but you can also purchase the pro version if you want access to more elements. 
If you are looking for a high-quality WordPress theme, Blocksy is the ideal choice.
Learn more about Blocksy WordPress Theme by visiting the official product page.