A new school year is starting and you need the right tools to make the most of it. A good backpack, a sturdy laptop, and noise-cancelling headphones can help you get organized and stay focused. If you're looking for a little relaxation time after class, consider investing in a smart TV or e-reader. Check out our list of essential gadgets for any busy student below!
A useful backpack is essential for any student 
Check out these top picks for the best backpacks you could find:
The North Face Unisex Borealis Backpack:

This backpack is perfect for students who need a lot of space. It has a generous 28-liter capacity, and comes with a laptop sleeve and plenty of other compartments and pockets for storage. 

JanSport Big Student Backpack:

If you're looking for a classic backpack style, this particular one is a great option. It's roomy enough for textbooks and other supplies, but not so big that it's cumbersome to carry around. 

Herschel Little America Backpack:

If you want a backpack that's stylish as well as functional, the Herschel Little America backpack is a great choice. 

Kipling Girls' Preppy School Bag:

This backpack is perfect for fashion-savvy students. It comes in a variety of cute prints and colors, and has plenty of space for textbooks and other supplies.

Sock Monkey Rucksack by Skip Hop:

This backpack is perfect for younger students or those who just want something super cute! It's made from soft fabric and features the adorable Sock Monkey character on the front. 
A sturdy laptop is a must-have 
A laptop is one of the most important tools a student can have. It allows you to have all your resources in one place and keeps you organized. But not just any laptop will do. You need a sturdy one that can withstand being tossed in a backpack and thrown around a bit! 
It also needs to have a long battery life, so you don't have to worry about it dying in the middle of a class or study session. And it should be lightweight, so you can carry it with you everywhere you go. 
Noise-cancelling headphones can help you focus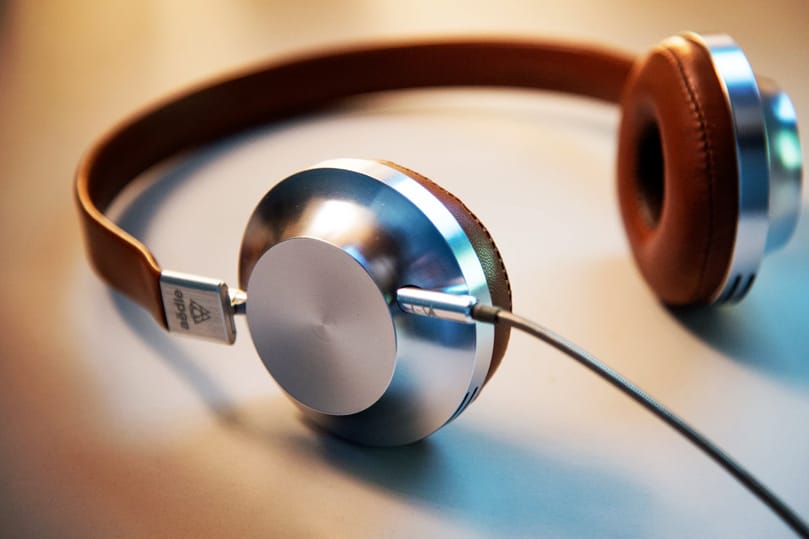 It can be tough to focus in a noisy environment. Whether you're trying to get some work done on the bus or get through your laundry list of errands, distractions abound. 
But there's hope: noise-cancelling headphones can help you focus and tune out unwanted noise. These headphones work by creating an inverse sound wave that cancels out background noise. As a result, you're able to hear what you want to hear and ignore everything else. While they won't completely eliminate all noise, they can make it easier to focus in a noisy environment.
A smart TV or e-reader to relax after a long day of classes 
These devices offer many features that traditional TVs and books can't match. For instance, you can download apps that allow you to stream your favorite shows or read e-books from anywhere. 
Plus, most smart TVs and e-readers come with built-in Wi-Fi, so you can connect to the internet and surf the web without having to get up from your comfortable spot on the couch. 
Stay organized with the right tools like planners and calendars 
Having a place for everything and keeping track of important dates are essential for avoiding total chaos. But with such a wide range of different products available, it can be quite challenging to know where to start. 
One necessity is undoubtedly a good planner. Planners can come in handy for both school and managing your day-to-day life. Another must-have tool is a calendar. Calendars can help you keep track of events, deadlines, and appointments. You can even use them to plan ahead and give yourself some peace of mind, right?
Take care of your health by getting enough exercise and eating healthy foods
There are plenty of ways to work fitness into your daily routine without going to the gym. Take the stairs instead of the elevator, walk or bike to class, do some jumping jacks or push-ups during study breaks! 
Don't forget to rest in between. Sleep is underrated in college for sure. If you don't have enough time to rest because of assignments and might need some help, contact any writer at proessaywriting.com and I'm sure they'll be more than happy to assist you.
As for eating healthy, it's all about making smart choices. When you're at the cafeteria, choose grilled chicken over pizza, opt for fruits and vegetables as sides, and drink plenty of water. It doesn't have to be all salad all the time – just focus on making healthier choices most of the time. Your body will be so grateful!
Conclusion
There are many gadgets and tools that can enhance a student's life, but some of the most important ones are those that help with studying, relaxation, organization, and health. So don't forget to invest in these essentials before heading back to school!