Regular or multifunction printers (MFP) can be handy home devices used for work, study, and entertainment of the whole family. In addition, you can easily set up your home office with such a functional machine. But how to choose the suitable model for all your needs? So we've anticipated this question and developed a simple and detailed guide on selecting the best printer to facilitate your choice.
9 Tips for Choosing an Appropriate Home Printer
Choosing a printer for your home deserves close attention and a little research before purchasing because the right choice will determine the quality of printing and the costs of related materials and maintenance. For example, suppose you're worried that such expensive devices require serious maintenance. In that case, you can rely entirely on the experts of consulting service Howly, which will provide you with Canon printer help and other models. So after reading this article, you can safely place your order to buy a new printer for your home.
# 1 Decide on the Device Type 
Today's market can offer two types of printers: ordinary ones, designed solely for printing, and multifunction devices (MFP). In addition to printing texts and photos, MFPs allow you to scan and copy documents. Some models are even able to send data by fax. Just like regular printers, MFPs support a variety of printing technologies and differ only in additional features. 
Such a machine takes up less space than a printer, scanner, and copier and costs less than three separate devices. However, like any multifunctional equipment, MFPs are not without drawbacks and are inferior in quality and reliability to specialized printers at the exact cost. Thus, buying MFPs in the pursuit of the number of functions is worth it only if you need them for frequent use. Otherwise, you better opt for an ordinary printer.
# 2 Evaluate the Printing Load
To choose the right printer, you must first define its tasks. In most cases, it is better to pass by professional devices since most of their features are likely redundant in everyday life and don't justify the money spent. Then, consider how much a standard 500-sheet paper pack will last you and determine your monthly printing volume. 
If the pack runs out in about a week, the printing load must be 2,000 pages. If this pack is barely enough for a couple of days, the print volume is at least 10,000 pages. So don't forget to check your printer's documentation for the manufacturer's recommended monthly load and use that as a baseline.
# 3 Choose a Printing Technology
Apart from the outdated and uncommon technologies, there are now four types of imaging in printers. Each has its pros/cons and the tasks for which they are best suited. So we've broken it all down in the handy table below. The third column saves you from mistakes and helps you make the right choice.
Inkjet
Such devices work on liquid ink. The print is created from dots and drops pushed out of the print head. Inkjet devices are high-quality color printing, affordable, and great for photos. Cons are ink drying out with infrequent use, not very long cartridge life, and slow printing.
Choose an inkjet printer if you regularly print small documents or are interested in photo printing.
Laser
Laser printers use powder toner instead of liquid ink, which is transferred to the paper by the laser and baked. The pros of these devices include high-speed printing, sharper and more resistance to moisture prints, as well as the unlimited life of the toner. The drawbacks are high prices and inferior color print quality compared to inkjet analogs.
Choose a laser printer if you print many documents and don't need photo printing.
LED
A variation of the previous technology uses a panel with several thousand LEDs instead of a laser. It works on the same principle. The differences are a more compact body size and a slightly lower printing speed.
Choose an LED printer if you print many documents and don't plan to work with photos.
Sublimation
Here, the ink evaporates at high temperatures and, entering the paper's pores, is reliably fixed. In addition to high-quality color printing with a perfect transfer of halftones, the prints are characterized by resistance to fading: the main drawback is the high price of the printer and consumables.
Choose a dye sublimation printer if you are interested in perfect photo printing and are willing to pay for quality.
# 4 Consider the Number of Colors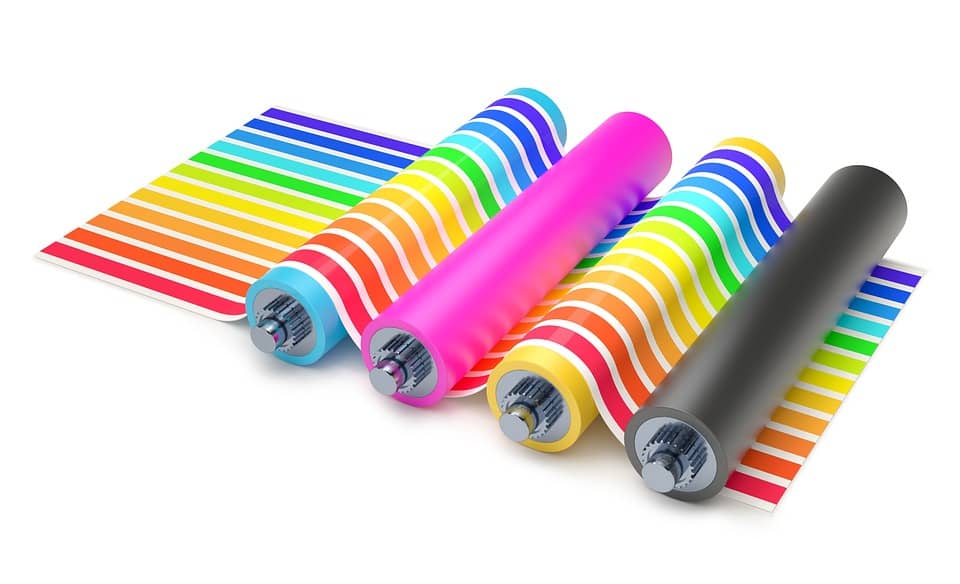 All printers are divided into monochrome and color. The former has a single cartridge and can only make black and white prints suitable for text documents, tables, charts, and other office paper. The latter is a little more complicated: these devices can have 4 to 12 cartridges. And although any color printer can print photos, the quality will be different.
Basic models use four cartridges: black, cyan, magenta, and yellow. Semi-professional models add light blue and magenta, responsible for a more detailed rendering of shades of sky and skin.  The more cartridges, the better the color gamut and quality of halftones you'll get. Four colors are enough for home photo printing, and if you have six colors, you can get pictures close to the level of a photo lab.
# 5 Find Out the Resolution For Fingerprint Recognition
This parameter is measured in dpi (dots per inch) and means the maximum number of dots per square inch from which the image is formed. The higher the resolution, the more detailed the picture, and the longer it takes to print it. For text documents, 600 dpi is more than enough; for diagrams and other graphics, you'll need 1 200 dpi; for acceptable photo quality, the resolution should be 2,400 dpi and higher.
# 6 Check the Print Speed
Print speed depends on the type of printer. Inkjet printers, designed for a low load, have a speed of about ten black-white and five color A4 pages per minute. Laser and LED have higher rates: 20 monochrome and about the same number of full-color pages. 
In professional printers designed for frequent use, the speed reaches 50 pages per minute regardless of the printing technology. This parameter is not so crucial for a home device, but if you have a home office and daily have to print a wide variety of documents, we decided to include this point in our guide.
# 7 Review The Acceptable Printer Paper Settings
Most printers print on standard A4 sheets as well as their smaller derivatives. Models for photo printing support A6 format for 10 × 15 cm prints. Professional printers can print on A3 sheets, but they are not typical and costly. In addition to size, the paper has such an important parameter as weight. 
The standard figure is 80 g/m², but it can range from 32 to 240 g/m². Thin sheets crumple with the rollers when printed and sometimes cause the printer mechanism to jam and break. Review your printer's documentation if you have specific size or paper weight requirements. 
# 8 Check the Connection Interfaces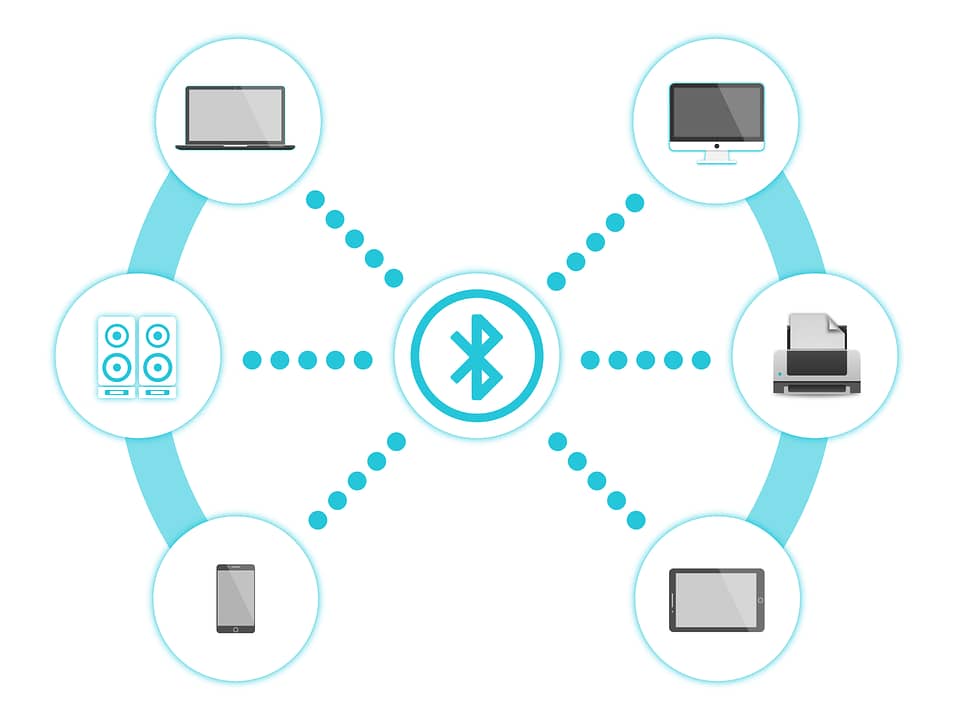 The most basic printer models connect to your computer with a USB cable. More advanced versions can connect via Ethernet, Wi-Fi, and sometimes Bluetooth. Network connection options are more convenient because the printer is not tied to the computer and can be accessed via the local network from a laptop or mobile device. A USB is enough for one computer, but choosing a printer with Ethernet and Wi-Fi is better if you need to print from several PCs. In the latter case, you won't have to pull wires to the router.
# 9 Verify Compatibility
All printers are guaranteed to work with Windows. The only exception may be older versions that are not supported by the latest generations of models. Linux and macOS are different. Both operating systems are less common, so not all manufacturers bother to create the necessary drivers to work. So before you buy, check the printer's compatibility with your computer.
The 3 Best Home Printers in 2022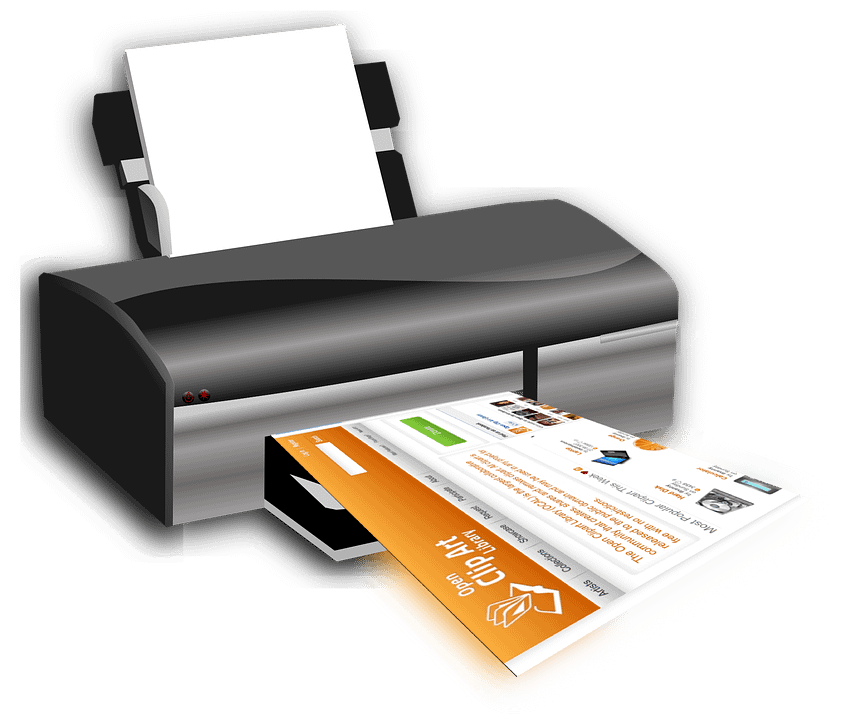 In the 21st century, the home printer market has many companies producing these devices, so choosing the right printer for your home in this variety isn't easy. Therefore, we've selected the three best that meet all the necessary characteristics for your needs.
# 1 Xerox Phaser 3020BI
It's a handy and not-too-bulky device used for monochrome printing in small quantities for work at home or in a small office. The device's noise is not very loud and won't disturb people or distract them from work. In general, Xerox Phaser 3020BI is characterized by high reliability and functionality. 
You can use it for printing black or blue ink since two cartridges with these inks are supplied with the device. The output will be a print produced using one of the most common printing technologies — laser, with a print density of up to 1200 dpi. It means that the material will be easy to read, and the information will be stored on paper for a long time. 
With this printer, you can print up to 500 pages daily; it takes no more than 3 seconds to print one page. In addition, the machine has a good capacity for the tray, which is designed for about 150 sheets. The printer's body is made of a matte, slightly rough plastic that withstands high temperatures and various physical effects and doesn't accumulate dust. 
The device connects to your computer with a standard USB 2.0 cable, but it has a Wi-Fi module that can synchronize with multiple computers, laptops, tablets, and even smartphones. For the latter, a unique technology Apple AirPrint is developed. The built-in memory of the printer is 128 MB which is enough for fast printing and even heavy images. The device works with paper with a density from 80 to 240 g/m2.
Pros
Reasonable cost;

Simple design;

Excellent print quality;

Low overall dimensions;

Easy to connect and configure.
Cons
It can't sync quickly with all smartphones.
# 2 Epson L120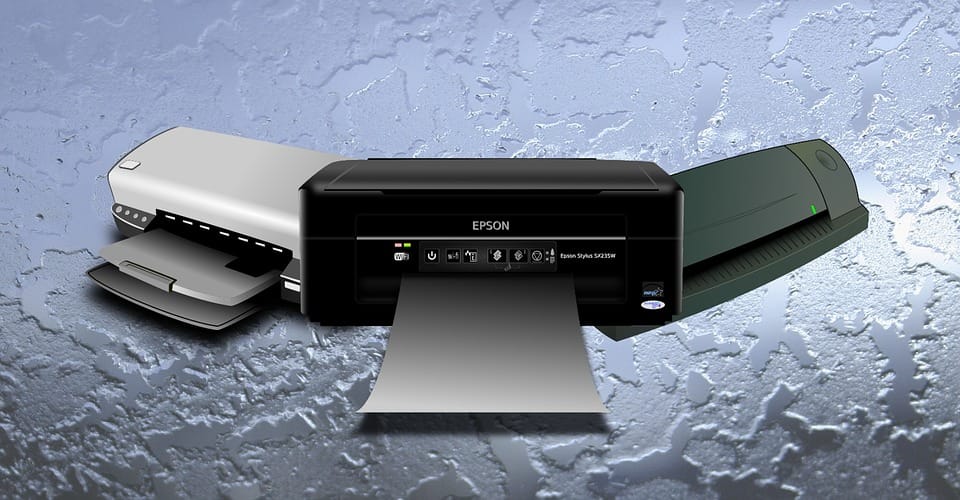 This printer has a maximum capacity of 1,250 pages per month, which makes this model ideal for home use, mainly if it will be used frequently by the school or college students. The device works based on inkjet technology. It's also additionally equipped with a continuous ink supply system. 
The ink tanks are not located under the body of the device but placed outside of it. It affects the increase in size but dramatically simplifies the device's servicing. In addition, at once, you can print a decent amount of documents. The paper tray holds a hundred sheets at a time.
The print speed for an inkjet printer is very high. For example, a standard A4 sheet with black-white text or images is printed for 27 seconds. Color pictures come out a little slower: the printing speed is 15 pages per minute. The device can also work with photo paper, but one 10×15 image will be ready within 70-80 seconds. The design of the inkpots has been improved, so there are no smudges or streaks on the paper.
Pros
Continuous ink supply system;

Ink is very economical;

Relatively compact size;

A canister with ink is placed outside the body, so it's much easier to control its flow.
Cons
No connection cable included;

If the sheet gets jammed, it can be challenging to remove it.
# 3 Canon PIXMA TS 304
This model supports wireless printing from a mobile device. It's made possible by this technique module Bluetooth and a particular application Canon Print. The function of almost instant scanning and copying via smartphone allows for easy and efficient work with this device. It can be paired with iOS, Android, and Windows 10 mobile operating systems.
The printer uses XL-format cartridges, so it won't need to be charged too often. You can print the usual documents, photos, and other materials. The equipment supports Photo Paper Plus Glossy II and GP-501. Although the device is an inkjet type, the printing speed is not too high: 7.7 pages per minute. The highest image resolution when printing photos is 4800×1200 dpi. One 10×15 cm full-color photo print in 65 seconds.
Pros
Inexpensive but fairly efficient machine;

Stylish appearance and high-quality construction;

Long service life;

Can print wirelessly via Bluetooth.
Cons
Ink uses up very quickly, especially when printing high-resolution photos.
Bottom Line
Home printers are usually used for printing photos or text documents, so you should choose a device with these features in mind. But of course, it's a general assumption, and you should select a home printer primarily based on your needs. For example, perhaps you have a photo studio or provide legal services at home. So in this article, we've provided you with the most detailed and practical advice on choosing a home printer, as well as presented the top three models based on their characteristics and ease of use.