Playing games with friends is a classic way to have fun and enjoy each other's company. It can be incredibly enjoyable, but sometimes it can be hard to keep the momentum going or come up with new ideas on how to make the experience even more exciting. In this blog post, we'll take a look at some creative ways to spice up your gaming sessions with friends, so you can have an even more enjoyable time. Whether it's a board game night or playing video games online, these tips will help give your gaming time with friends that extra bit of energy and fun. So let's get started!
Play Multiplayer Games Online
Playing online card games with friends offers a rewarding and immersive experience. These virtual platforms create a space where friends can gather, strategize, and compete in popular card games like hearts and spades, fostering connections, teamwork, and endless fun despite the physical distance. Let's dive into the objectives and links for each game:
Hearts – The goal of Hearts is to avoid collecting cards from the heart suit and the Queen of Spades, striving to have the fewest penalty points by the game's end. Its addicting nature and competitive edge make it a beloved choice among players. Try Hearts online here.
Spades – In Spades, players bid on the number of tricks they expect to win and must fulfill their bids successfully, often in partnership with a teammate. The ultimate objective is to earn the highest score across multiple rounds, creating a thrilling and engaging experience. Try Spades online here.
Use Random Generators
Random generators are a great way to keep the game unpredictable and exciting. Whether it's for board games or video games, random generators can help add an element of surprise to your session with friends. Using a random generator, you can introduce new elements into the game that no one expected. For example, if you were playing a fantasy RPG video game, you could use a random generator to come up with unique items, monsters, or characters for your party to encounter. Similarly, if you're playing a board game you could use a random letter generator in order to create new words or phrases. This extra element of surprise can help make your gaming session even more fun and enjoyable for everyone involved!  ​
Make Sure Everyone Is Involved Equally
Making a game with friends can be much more enjoyable if everyone is involved equally. To make sure nobody feels left out, come up with an even number of players and provide opportunities for each person to contribute ideas or proposals. Group activities can also be used to encourage teamwork and collaboration among all participants. 
Additionally, ensure that tasks are assigned fairly and rotate them after each round to encourage everyone to participate. Finally, don't forget that the goal is to have fun; make sure everyone is comfortable with the game, its rules, and its objectives. Achieving a sense of equality and fairness can make playing games with friends even more enjoyable for everyone involved.
Try New Games Instead Of Just Playing Old Ones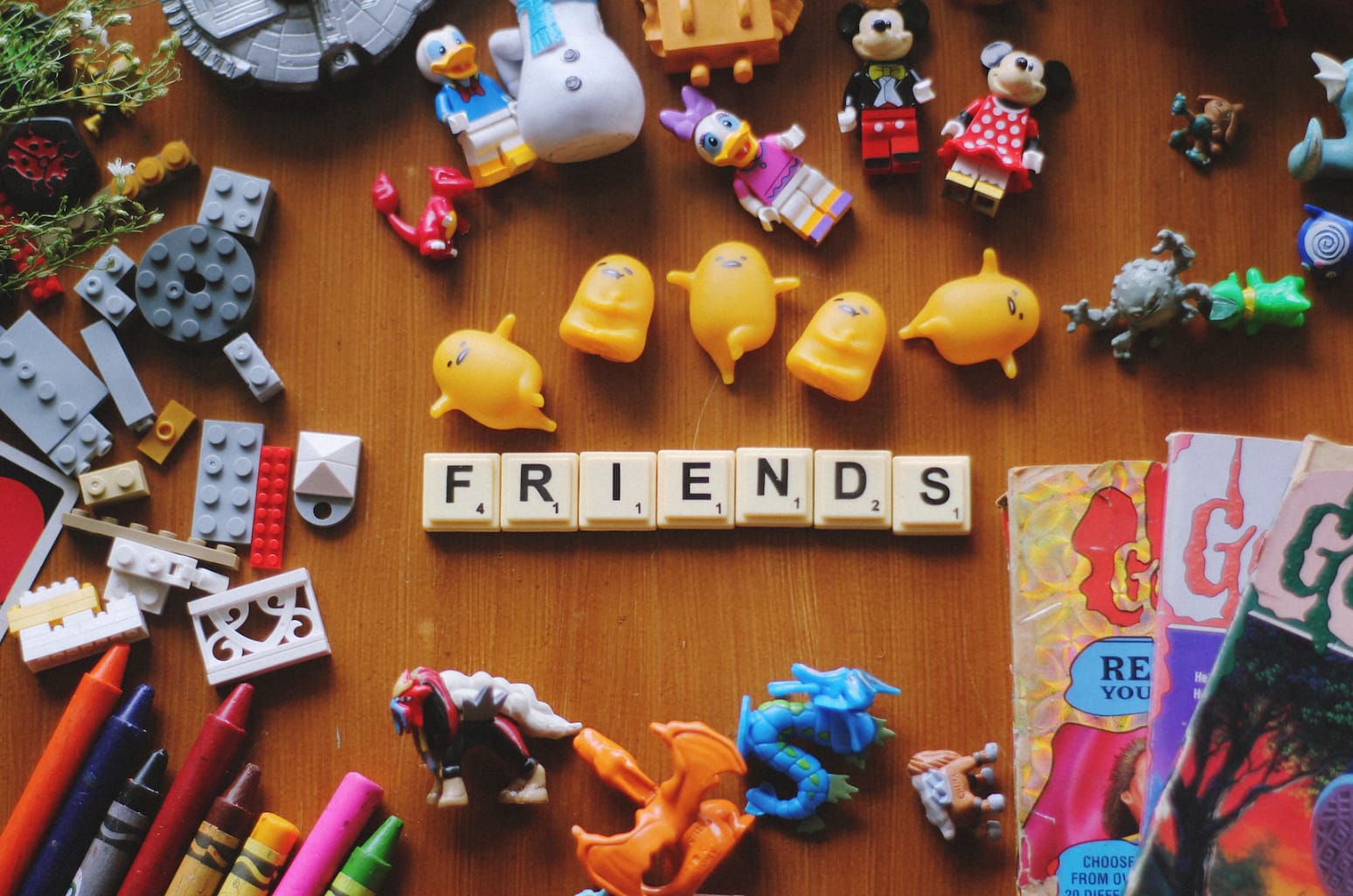 Playing the same game with friends can be a lot of fun, but if you want to make the experience extra special, why not try something new? There are so many games out there that you may never even have heard of – from card games to board games and more. You can browse the options together and decide which to play.
It will add a whole new dimension to your friends' game time and make the experience more memorable. You never know, you might even find a new favorite game! So don't be afraid to try something different and make your next game night with friends extra special by trying out some new games. You won't regret it. 
Invite New People To Game Night
Inviting new people to game night is a great way to make it even more fun! Consider recruiting friends of friends, members of clubs and organizations, or colleagues from work. Don't be afraid to think outside the box! You can even post flyers around your local community center to let others know about your upcoming game nights. 
Or if you're feeling extra creative, why not host the event online? You can set up a video call or group chat to connect with people worldwide. It's a great way to make new friends and try out some different games. Whatever you do, adding new players can bring an exciting dynamic to game night and help make it even more enjoyable.
Give Roleplaying Games A Try
If you and your friends are looking for an even more engaging way to make gaming fun, why not give roleplaying games a try? Not only will it allow you to explore different characters and storylines, but it can also help foster creativity and collaboration between players. Plus, with popular options like Dungeons & Dragons and Pathfinder out there, these games are easy to get into and can provide hours of entertainment. To make sure everyone gets the most out of it, you could create a set of rules ahead of time that is fair and enjoyable for all participants. That way, you'll be ready to start your adventure in no time!
In conclusion, playing games with friends can be a lot of fun, but it's even better when you make the experience extra special. From surprising one another with unexpected elements to inviting new people and trying out different types of games, there are plenty of ways that you can level up your gaming session and ensure everyone has a great time. So what are you waiting for? Start planning your next game night with friends and make it a memorable one.