When CS:GO developers introduced skins into the game, they couldn't even imagine that players would start trading these items not only inside the game, but also sell them for real money, and skin mining would turn from entertainment into a real job for some people. You can also trade earned skins for in-game currency on the Steam platform, however, the possibility of selling things for real money is not provided there. Therefore, if you want to exchange or sell CS:GO items for real cash, then you should pay attention to third-party sites and services.
How to Sell CS:GO Skins for Real Money
Previously, players who wanted to make money and profitably sell cs go skins had to spend a lot of time and effort to find a potential buyer. At the same time, buyers often underestimated the cost of their in-game items, and the likelihood that you would have the exact item was quite small.
With the development of specialized marketplaces, it has become much easier to profitably sell CS:GO skins. You only need to take the following steps:
Log in to your account or register on Steam;

Go to your inventory and select the items you wish to sell for real money;

Put skins up for sale and wait for a buyer who is interested in your product. If the price of the offer suits you, all that remains is to confirm the transaction and receive the money;

Earned money can be withdrawn from the site with or without commission using the popular payment systems, or you can exchange it into cryptocurrency.
Sounds easy, doesn't it? Even little-known internet sites can boast about selling more than a million CS:GO skins, however, professional gamers choose secure well-known sites where the sale of game items occurs automatically.
How to Prepare for Trading
The skin trading market is quite lively now. The reasons may be different: players may be tired of certain skins and want to play with new ones, or a player has received an expensive piece as a result of a drop and wants to convert it into real money. 
If you want to withdraw currency from Steam, then you should create the appropriate conditions for such purposes, and issue a separate bank card or register an electronic wallet (Skrill, Neteller, PayPal, etc.). Next, set up Steam Guard in the mobile app. Download it from Google Play/App Store and enable protection. After the preliminary preparation, you can proceed to the following trading options:
1. Selling via Steam 
If the player needs to save money in a Steam account, there is no better way than to sell things on the platform. The advantages are that you do not need to use third-party resources, while your items are sold directly by pressing a few buttons:
Open your Steam account;

Hover over your nickname, and select "Inventory" in the drop-down menu;

Find the item that you want to offer for sale and click "Sell";

Compare prices to similar items and set the optimal one.
Please note that the price should be set in the "Buyer will pay" column; another column will be filled in automatically. The marketplace commission is 5%.
2. Sell Skins Directly 
First, the money and skins are transferred to the intermediary; 

They then transfer the payment to the seller, while taking their share of the deal;

Finally, they transfer the skins to the buyer. 
This method is good because you don't need to register anywhere and share your Steam account details, but this will require a scrupulous search for a real buyer and guarantor.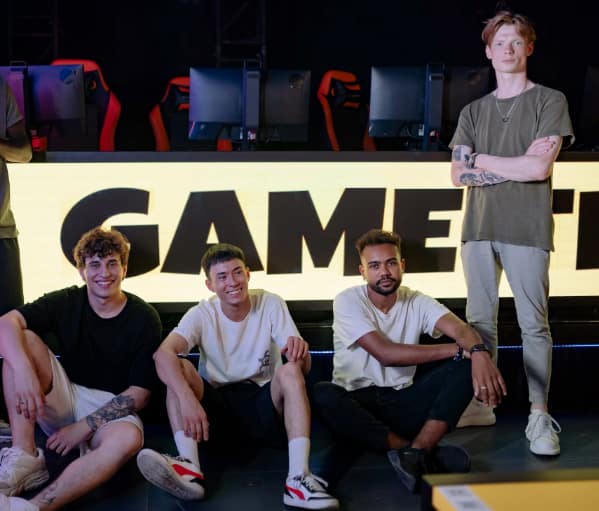 3. Third-Party Marketplaces
There are many resources that allow you to sell CS:GO items. In fact, the trading system is the same as with a guarantor, which is replaced by a bot. However, the advantage of this method is that you do not need to look for buyers. Users interested in any skin will find your offer themselves. Before putting an item up for auction, you need to link your Steam account to the marketplace. Because of this, we recommend using only trusted sites. On such sites, the commission is usually lower than on Steam, which makes such transactions profitable for everyone.
There are also marketplaces that have a different approach. For example, your items can be bought by a platform without wasting time searching for interested users. However, skins will cost much less than the market price. Before buying an item, you can familiarize yourself with the price chart. If you think that the skin is being sold at an inflated rate, click the "Order" button and set the amount you are willing to spend. As soon as an item with an identical or lower price appears on the market, the system will automatically buy it for you.
This method is suitable for those who want to quickly withdraw money without waiting until a suitable buyer is found. You should conduct a proper investigation on skin trading before providing access to your account and items, as well as use only trusted resources with real reviews.
How to Get Free Skins in CS:GO
Any player can receive a free skin in CS:GO once a match has ended. As a rule, items drop several times a week, depending on the amount of time spent in the game. But it is impossible to predict when and which skin will drop. It is only known that players usually get the cheapest variations, but there are also exceptions.
Participation in tournaments organized by specialized platforms is another opportunity to get CS:GO skins for free. Numerous platforms hold weekly amateur and professional competitions and the winners receive bonus points that can be exchanged for any skin they like in the store. If you are not ready to play for a long time and wait for a rare drop, skins can be purchased in an online store for money. Two key parameters influence the price of a skin:
Rarity — the chance of an item dropping after completing a match, opening a case, or creating a contract;

Quality — the float value of the skin.
Keeping in mind these two important characteristics, you can decide on the appropriate price for a certain item. There is also a variety of StatTrak skins equipped with a kill counter. If the drop chance and float value of the item are extremely low, the price can be many times higher than the cost of a brand-new iPhone. This is the reason why you should secure your purchase with an intermediary, and make sure that you use a trustworthy resource.