Intel is a known brand when it comes to efficient CPUs. In our Intel Core i9 9900KS review, we'll be focusing on their eight-core Coffee Lake-S processor.
On November 2019, Intel released their leading desktop processor under the non-HEDT category. It is the i9 9900KS, Intel's premium Coffee Lake-S eight-core processor that's been the buzz of tons of enthusiasts around.
It's considered a little beast of a CPU: with eight-cores/sixteen-threads and received an all-core turbo bin that acquires 5.0GHz. This is an excellent feature for the CPU since it offers a great balance between performance and efficiency.
Our Intel Core i9 9900KS review will cover this desktop processor from Intel that isn't in the HEDT range. Here, we will learn all about the processor, its features, specifications, and performance.
But before anything else, let's take a look at what's in the i9 9900KS' packaging.
Intel Core i9 9900KS Packaging
This section of our Intel Core i9 9900KS review focuses on the processor's packaging and the other contents. When we got our hands on it, we were surprised by Intel's somewhat unique packaging which was cool.
First off, the i9 9900KS came in a vibrant blue, solid cardboard box. One side of the package displays Intel, while the rest of the areas are left clean. Once you remove the outer packaging, a tray-like piece is left which exhibits a dodecahedron or 12-sided plastic container.
The dodecahedron also sports that vibrant blue shade that we loved. On its front, the CPU's name is written there while the top portion displays the company's name. This 12-sided box is set on a piece of thick foam to add further protection to the CPU.
We appreciate how Intel packed their i9 9900KS since they kept it stylish and well-protected at the same time.
When you open the dodecahedron container, a little box containing the CPU is set securely inside. It's a simple-looking box that features an opening at the centre, showcasing the i9-9900KS itself. This box still sports a blue theme, but it's a darker-blue shade compared to the CPU's outer box from earlier.
The upper left corner of this package displays Intel. To the right of the CPU is its name written as well. Aside from the i9 9900KS, you'll find a couple of items present in this little box. These include the warranty information and a case badge too.
Next up on our Intel Core i9 9900KS review is its design. We'll also talk about its functions to give you a better idea of what it can do.
Intel Core i9 9900KS Review – Design and Functionality
You can check out the CPU's design and functions in this part of our Intel Core i9 9900KS review.
After removing the contents from the package, we saw the CPU looking similar to every other LGA-115x-class standard desktop processor. Despite that, we appreciate that it's compatible with the LGA-1151 boards based on the 300-series chipset from Intel.
For the mainstream desktop CPUs, the company preserved a highly uniform package size for the past few years. Specifically, it dates all the way back to the time of Lynnfield LGA-1156. The i9 9900KS' cooler mounting hole space didn't change, and you'll get quite spoiled when choosing an adaptable cooler. Just make sure that it can handle at least 130W TDP or higher for overclocking.
The Core i9 9900KS is an overclocked i9 9900 which can reach 5GHz on all cores out of the box. Although the CPU is a year old, it can adequately compete with today's processors. However, there are some AMD CPUs that it struggles to compete with.
The Coffee Lake processors are a refresh of the current design. Essentially, the core basis and IPC are the same for the i9 9900KS. Thinking about the earlier designs, the Coffee Lake-S features the same style elements of the Skylake and Kaby Lake designs. However, these are scaled higher to six and eight cores.
Generally, the Intel i9 9900KS CPU performs caching. For the Coffee Lake, its L2 cache reaches about 256KB per core while the L3 cache relies on the cores. However, the L3s reliance depends on whether the proc has hyperthreading (SMT) enabled or not.
The i9 9900KS still runs on Coffee Lake Refresh, which is another improvement of the company's 14nm production process. This microarchitecture was utilised since the Broadwell that came out about five years ago. However, the 14nm's refinement process sees a more optimised performance than ever.
With that, we wonder how much further the company can push it. But the good part is, you can still utilise the Z-390 or Z-370 board with this CPU. The only thing you need to do is update the BIOS for the boards to work.
Key Features of the Intel Core i9 9900KS
Now in our Intel Core i9 9900KS review, we'll focus on the CPUs key features.
4K Support
With a processor that supports 4K, you can enjoy immersive, high-quality media. The Intel Core i9 9900KS can handle high resolution starting at 3840 x 2160. 4K, also known as Ultra HD, refers to a TV resolution of 3,840 x 2,160 pixels. That's four times the number of pixels of a full HD TV, which is a total of around 8.3M pixels. A lot of pixels means a higher pixel density, which should give a clearer, high-definition picture.
OpenGL Support
OpenGL OR Open Graphics Library is a multi-platform API that uses cross-language to render 2D and 3D vector graphics.
Turbo Boost Technology 2.0
The Turbo Boost Technology 2.0 from Intel accelerates the performance of the processor and graphics for peak loads. As a result, the processor runs faster than its rated operating frequency when below current, power, and temperature specification limits. Even when using this technology, the amount of time spent by the processor depends on the workload and operating environment.
Intel InTru 3D Technology
Enjoy stereoscopic 3D Bluray playback in full 1080p resolution over premium audio and HDMI 1.4.
Intel Hyper-Threading Technology
Some microprocessors from Intel use Hyper-Threading, allowing it to act like two separate processors. It enhances the performance of CPU cores to increase the throughput of the processor. With that, your computer's overall performance improves on threaded software.
Improved Viewing Experience with CVT
CVT or Clear Video Technology from Intel is a collection of features for video playback and enhancement. These improve your viewing experience by allowing you to configure advanced settings. Deinterlacing, noise reduction, and picture sharpness are some of the available settings that you can adjust to improve video playback.
The Intel Graphics Control Panel's end-user settings configure each feature of CVT. The settings aren't system-wide and configurable for each user. Take note that these aren't available with the graphics drivers for Windows XP and older.
Intel Memory Protection Extensions or MPX
In August 2015, Intel MPX or Memory Protection Extensions became available as a part of the Skylake microarchitecture. MPX aims to provide efficient protection against unwanted attacks and memory errors. Intel integrated MPX into i9 9900KS' architecture to provide hardware assistance to allow the detection in production software.
Intel Quick Sync Video
Intel's Quick Sync Video utilises dedicated media processing features of Intel Graphics Technology for fast encoding and decoding. Doing this enables the processor to complete tasks to enhance system responsiveness.
Thermal Monitoring Technologies
Thermal Monitoring Technologies utilise several thermal management features to keep the processor and system from thermal failure. An on-die DTS or Digital Thermal Sensor detects the temperature of the processor. Also, thermal management features decrease power consumption and temperature to maintain the processor within normal operating limits.
Intel IPT – Identity Protection Technology
Intel's Identity Protection Technology or IPT improves your level of security to prevent unauthorised account access.
Enhanced Intel SpeedStep Technology
The Enhanced Intel SpeedStep Technology enables the system to adjust the CPU's core frequency and voltage dynamically. With that, the average power consumption decreases while dissipating heat. Reduced heat and power consumption potentially lowers acoustics and improves overall performance depending on your system configuration.
Aside from that, less power and heat allows for building small form factor designs. Enhanced Intel SpeedStep Technology also helps solve power concerns in companies. It balances power consumption and production.
Intel Optane Memory
The Intel Optane Memory closes the gap between classic memory and storage. This specific Intel feature is a free-standing memory that's unique from all the rest.
It establishes computing experience by joining an intelligent system acceleration and storage capacity. With this, you'll receive both capacity and speed, plus it learns your frequently utilised documents, videos, images, and even applications. It is something handy for accessing things easily, and it's perfect for most people today.
Like all Intel Core processors, the i9 9900KS provides fast access and quick response that accelerates your gaming. Whether you're launching, loading, or playing your game, everything is fast because of Intel Optane memory.
It preloads files that you use frequently and focuses resources on the necessary apps. Using the Intel Core i9 9900KS is like using a well-oiled machine that allows for more productivity. With that, you can focus more on creating or gaming. It helps your computer maintain its pace with the digital world to complete tasks fast and with ease.
With Intel Optane, you can enjoy short boot times, fast app launching, as well as smooth gaming and browsing.
For the i9 9900KS' specifications, continue reading the next part of our Intel Core i9 9900KS review.
Hands-on with the Intel Core i9 9900KS
This section of our Intel Core i9 9900KS review will now focus on the CPU's performance. It's also where we get more hands-on with it, to know if it's worth the purchase.
When it comes to the CPUs performance in gaming, we would rate it as outstandingly great. It also performed marvellously for your regular threaded desktop applications. For the temperature, it reached slightly high, but it turned out fine under default clock frequencies and circumstances.
We highly recommend using liquid cooling for this CPU. Remember, it is binned and sorted to run 5GHz on all cores at a minimum voltage which helps a lot. Do note that in most cases, the CPU either excelled or matched the previous top processor from Intel, the i9-9900K.
Gaming performance is one of the primary focuses with the Intel Core i9 9900KS however it is still fantastic for content creation purposes as well.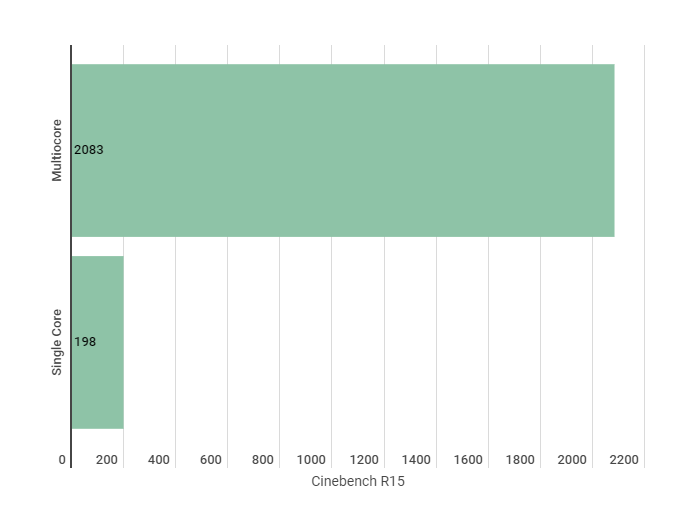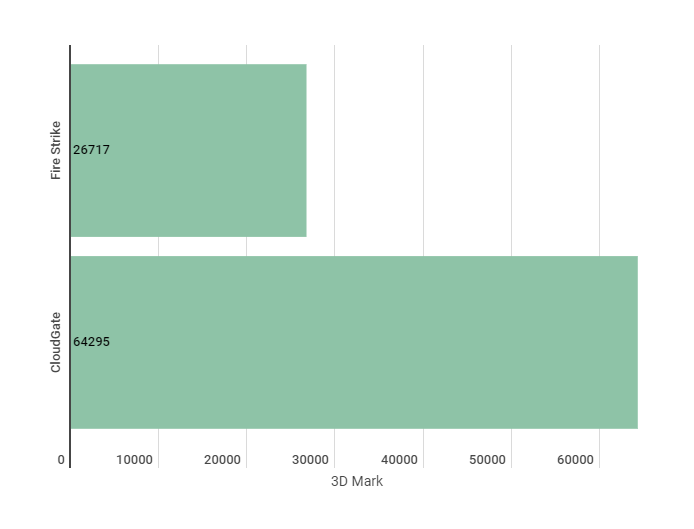 When it comes to gaming at 1080p and 1440p, reaching high frame rates require an outstanding CPU, fast memory, plus a good GPU. especially for those searching to make the most out of a 240Hz or 144Hz monitor. Gaming performance was outstanding thanks to the power of the 9900KS when paired with an RTX 2080. We were able to play popular gamers such as Apex Legends, Overwatch, World of Warcraft, Tomb Raider and GTAIV at very high settings with no performance issues whatsoever.
The Intel i9 9900KS is a tremendous CPU that, although being quite pricey, packs in every bit of performance that it can. It is a solid choice for anyone looking to put together a high-performance rig.
Intel Core i9 9900KS Review Summary
Enthusiasts who build systems, especially gamers, wouldn't want to compromise even the slightest performance. To achieve a high-performing rig for an excellent gaming experience, a high-end processor like the Intel i9 9900KS is necessary.
The i9 9900KS has the highest speed among Intel's mainstream processors, making it one of the best for gaming. In our tests, it delivered excellent performance with increased speeds. With its highly-binned chips, the i9 9900KS is highly overclockable right out of the box.
The Intel Core i9 9900KS is the company's flagship product when it comes to desktop consumer processors. Like the previous flagship processor, the i9 9900KS also has eight cores and graphics. The difference is the 5.0GHz turbo on all cores that allow it to perform faster than any other CPU.
Just keep in mind that its performance will still depend on the motherboard. Also, you'll need to use an efficient CPU cooler to maintain its temperature low.
Overall, we were satisfied with Intel's performance for gaming and content creation. It comes with excellent speed, security, high resolution, and improved productivity. Although it's expensive, it's one of the best processors in the market today, making it worth the purchase.
To conclude our Intel Core i9 9900KS review, we highly recommend this high-performance processor. If you want to get your hands on it, you can purchase this from the company's official website.