As part of our Synology DS723+, The Perfect 2-Bay NAS For Home Streaming review, we will discuss everything you need to know about the NAS. It is the latest offering from the company and is an expandable 2-bay Diskstation. Synology notes the NAS is a follow-up to their DS720+, released around June/July 2020. 
The NAS has plenty of notable features and upgrades to optimise its performance. Moreover, its hardware upgrade and free software with an intuitive UI make the Synology DS723+ an ideal option for home streaming. 
To learn more about the product, continue reading our review, Synology DS723+ The Perfect 2-Bay NAS For Home Streaming. We will focus on its design, functions, features, specifications, and how well it performs. 
But before we look into the product, let us check its packaging and contents.
Synology DS723+ Packaging 
We received our package in time for this review, and the NAS shipped in a sturdy and durable recyclable box. Great job, Synology. It is not heavier than 2kg but has adequate size to prevent the items inside from getting cluttered. 
You will see the Synology branding in front of the box, in the lower-left corner, while DiskStation is below. The upper-right corner of the box displays an image of the product and its model.
Inside the package, you will find numerous items shipped along with the DS723+, including the following: 
Accessory Pack

AC Power Adapter

AC Power Cord 

RJ45 LAN Cable

Quick Installation Guide 
Synology shipped everything you need to get started, so kudos to the company for that.
Synology DS723+ The Perfect 2-Bay NAS For Home Streaming  – Design and Functionality
Our review, Synology DS723+ The Perfect 2-Bay NAS For Home Streaming, will discuss the design and functions of this NAS. Synology claims the product integrates new elements that make its performance better.
Instead of the usual Intel CPU, the DS723+ runs on AMD, which makes it the first among its siblings. After the DS1522+ and DS923, this NAS is the third product to feature a brand-new 10GbE Quick Upgrade Slot. The latter is for hosting an E10G220T1 mini-module. 
The product runs on DSM 7 out of the box, so you cannot use the DSM 6 on this NAS. 
After the DS923+, the DS723+ is the second NAS that offers NVMe storage. In earlier servers like the DS720+, its M.2 is only essential for caching. 
10GbE Network Upgrade
If you think about it, Synology offering 10GbE connectivity on a 2-bay NAS is slightly unusual. Why? Because the brand appeared reluctant to offer higher than gigabit connections to its smaller products until now. 
However, this is a feature that users of the expandable 2-Bay and 4-Bay DiskStation series have requested for years.
The DS723+ NAS arrives with an optimised slot on its chassis rear (PCIe Gen3 x2). This element allows you to install a 10GbE network upgrade module. So, the NAS will let the system upgrade to a 1000MB/s network. 
The DS723+ runs on a highly-competent and quick file-service internal architecture. It also supports two drives in RAID environments to boost internal performance. Because of these, the decision to increase external connectivity to 10x more of the original gigabit is excellent!
You can get the DS723+ network upgrade by purchasing the Synology E10G22-T1-mini. It is a 1x Port 10G card with an onboard controller and heatsink.
The E10G22-T1-Mini Network Upgrade Module provides 10GbE connectivity to your Synology system, which you can quickly acquire.
It is an ideal solution for small businesses and home users looking to maximise the performance of their deployments. It is even better than similar products due to its ease of installation and low implementation cost. Plus, it even has support for nearly any network environment.
NVMe Support
The two integrated slots for the M.2 2280 NVMe SSD disks offer an outstanding cache acceleration performance. A notable upgrade is that the DS723+ allows you to use the M.2 2280 NVMe SSDs as Storage Pools. 
If you plan to establish M.2 storage pools on your DS723+, remember that only NVMEs from Synology are supported. These include the SNV3410-400G and SNV3410-800G. 
So, you cannot create a storage pool if you buy an M.2 SSD from another brand.
We love Synology for making the M.2 section easily accessible by positioning it beneath the NAS. While performing our tests, we did not experience heating problems, which is worth noting. 
We also need to remind you that Synology SSDs can work to create storage pools. However, these cannot boot the DS723+. So if you do not have disks installed, the NAS will not automatically boot your storage pool within the M.2 2280 SSDs. 
The M.2 NVMe SSD works best as a cache drive. Therefore, it is ideal for systems using 2.5-inch SATA SSDs or HDD mechanical hard drives for primary storage. 
Frequently used data on your NAS is more accessible from cache devices than larger, slower HDD/SSD ones. 
NVMe SSDs, in essence, borrow frequently or recently used data from primary HDDs/SATA SSDs and cache it. As a result, data will be accessible from them via a faster read/write performance.
Design of the Synology DS723+ The Perfect 2-Bay NAS For Home Streaming
The exterior of this DS723+ remains identical to its sibling, the DS720+. It is a 2-bay model about an inch taller than its predecessor, the DS718+. This current model features a more lightweight appearance but looks as durable and premium as the other models. 
The DS723+ uses a mini 10GbE module on its rear, which replaces the standard USB port.
Observing the build and form of the new DS723+, you know Synology used quality materials internally and externally. The NAS looks premium and does not feel like cheap plastic that easily breaks. We appreciate Synology for keeping their products high-quality since plenty of tech pieces today feel cheap and brittle. 
When we say premium, the NAS exhibits a modern, sleek, elegant vibe that blends with any home aesthetic. In addition, the NAS is a product that received adequate attention to detail. So we think it is one of the best 2-bay NAS available. 
The new DS723+ comes with 2GB of RAM pre-installed, but there are two additional front slots for RAM expansion. You can, however, choose two 16GB RAM modules if that is more your style.
Eventually, you will require more power and storage, making the DS723+ an excellent choice. You can easily upgrade the NAS to meet your power/storage requirements.
When you get your DS723+, you will notice that the green LEDs are brighter and more vibrant than expected. The lights stand out, and we are confident you will enjoy them as much as we do.
Key Features of the Synology DS723+ 
Our review, Synology DS723+ The Perfect 2-Bay NAS For Home Streaming, will discuss the features of this NAS. The company integrated plenty of notable elements into the product, making it an ideal option to consider.
Here is a quick list to help determine if the DS723+ is the NAS for your needs.
Synology DS723+ The Perfect 2-Bay NAS For Home Streaming
This NAS makes for an excellent option for home streaming because of its hardware upgrades and free software. The latter has an intuitive UI to make your workflow and streaming smooth and seamless. 
Faster than Ever
The DS723+ can face demanding workloads and applications. It can even handle a great number of concurrent users. 
With the NAS, you can maximise faster indexing of files in the Synology Drive, concurrent file transfers, and photo organisation in Photos.  
Get the Performance You Need
Decrease transfer times with the DS723+ – a product designed to accelerate and boost your workloads. To improve your performance, conveniently add NVMe drives and faster networking to increase productivity and efficiency. 
Flexible and Versatile 
Make the most of file accessing without taking up unnecessary space and enjoy high-performance networking with the DS723+. The product has two bays that can scale up to seven bays. It is all because of the DX517 expansion unit, which is essential as your data needs increase.  
Manage and organise all photos, documents, and other files available. You can also back up apps and devices while protecting assets with the help of professional video surveillance. 
Private Cloud Storage
You can access files from all your devices while protecting them with Smart Versioning. In addition, it can help you manage, sync, and share data across locations. 
Perform Complete Synology System Backups
Protect and secure all your apps, data, and configurations on your Synology system without problems. Do this with extensive scheduled backups to your external drives, remote/local servers, or cloud storage like Synology C2 Storage.
Protect Folders + LUNs via Snapshots
Set up efficient point-in-time shots of your shared LUNs and folders at 5-minute intervals. 
You can effectively restore earlier versions of files without assistance, immediately recover VMs, and copy shots to other servers. These can help during rapid storage failovers. 
Centralise Backup and Recovery Solutions
Consolidate and automate your backup tasks for PCs, file servers, Saas apps, etc. You can do everything via the Active Backup Suite. 
Remotely administer device backups via a centralised portal and instantly restore files or entire devices. These elements keep the business running, so integrated remote backup solutions are essential. These also protect data with seamless 3-2-1 backup arrangements. 
Synology Surveillance Station
Protect your business with centralised video management, remote monitoring + footage playback, and support for more than 8300 IP camera models. The surveillance management system from Synology offers all the necessary tools required for live monitoring, investigation, alerts, backup, and management. 
Synology DS723+ The Perfect 2-Bay NAS For Home Streaming – Dual Recording
It is possible to do a dual recording with the C2 Surveillance. It allows you to access surveillance footage if the recording server gets disabled when recording to local servers and the C2 cloud. 
You can protect streams against unauthorised access with end-to-end encryption. Then, low latency recording allows you to check the last few seconds of recording before losing the server. 
Performance Supported by Synology Drives
Use enterprise-grade drives with integrated data protection designed for Synology systems. These will help achieve high sustained performance and reliability.
Get and Do More with the DiskStation Manager
Take advantage of the web-based native productivity, management, and security solutions of the Synology DSM operating system.
Get Additional Protection with Extended Warranty Plus
Extend the standard 3-year hardware warranty of your DS723+ by two years with Synology-certified support and premium services. These features help you recover faster in the event of a disaster.
Specifications
We listed the product specifications for your reference in our Synology DS723+ The Perfect 2-Bay NAS For Home Streaming review. These details will show you what the product offers and how much the DS723+ is an excellent option. 
We categorised our list of specifications to make everything convenient and more straightforward to see. 
CPU and Memory Specifications
CPU Model:

AMD Ryzen R1600

Architecture:

64-bit

Frequency:

2-core 2.6 (base)/3.1 (turbo) GHz

Supports hardware encryption engine (AES-NI)

System Memory:

2 GB DDR4 ECC

Memory Module (Pre-installed):

One 2GB memory module

Total Memory Slots:

2

Maximum Memory Capacity:

32GB (16GB x2)
Synology DS723+ Storage
Drive Bays

: 2

Maximum Drive Bays (+ expansion unit)

: 7 (DX517 x1)

M.2 Drive Slots:

2 (NVMe)

Compatible Drives:


M.2 2280 NVMe SSD, 2.5-inch SATA SSD, 3.5-inch SATA HDD

Hot-swappable Drive:

Yes




(Remember that M.2 SSD slots do not support the hot-swappable drive feature.)
External Ports and PCIe 
RJ45 1GbE LAN Ports:

2 (supports Link Aggregation and Failover)

USB 3.2 Gen 1 Port:

1

eSATA Port:

1

PCIe Expansion:

one Gen3 and two network upgrade slots
File System
Internal Drives:

Btrfs and EXT4

External Drives

: Btrfs, EXT3, EXT4, FAT, HFS+, NTFS, exFAT
Dimensions and Other Specifications
DS723+ measurements:

166 x 106 x 223mm (H x W x D) and weighs 1.51kg

System Fan:

92 x 92mm

Fan Speed Mode:

Full-speed Mode, Quiet Mode, and Cool Mode

Noise Levels:

20.7dBA

Power Supply Unit/Adapter:

65W

AC Input Power Voltage:

ranges from 100 to 240V AC

Power Consumption:

21.07W (Access) and 8.62W (HDD Hibernation)

Power Frequency:

50/60Hz (single-phase)

Warranty:

3-year warranty that you can extend to five years with Extended Warranty Plus
Hands-on with the Synology DS723+ 
Our review, Synology DS723+ The Perfect 2-Bay NAS For Home Streaming, will discuss our hands-on experience with the DS723+. We tested the product for over a week to see how well it performed. 
Before we discuss its performance, we will look into the Synology Video Station and PLEX Media Server. 
Synology Video Station
This app helps you organise all the shows, movies, and home videos on your DS723+. It can also stream videos to your computers, media players, Smartphones, etc., to give you a non-stop entertainment experience. 
The Synology Video Station comes with notable features which we listed for you. See what makes it an excellent app for keeping all your files safe and organised. 
Synology DS723+ The Perfect 2-Bay NAS For Home Streaming – Watch Your Favourites Everywhere!
Have non-stop entertainment by watching your favourite videos on PCs. Play them on various browsers for the ultimate viewing experience! 
On-the-go watching is also possible since you can stream/download videos to your iOS or Android devices. 
Lastly, watch and stream your favourite videos to Apple TV, Samsung TV, Chromecast, Android TV, DLNA devices, and more. 
Get Posters, Subtitles, and Lots More
Optimise your collection of videos with subtitles, posters, and other video details. Also, get your hands on synopses, posters, ratings, cast lists, and additional information via custom-made plugins. 
You can search for subtitles and sync them automatically according to your settings. Make things more convenient so you can focus on enjoying your viewing sessions. 
Customise Your Sharing Policies
With this feature, you can share videos while protecting your digital privacy. Share publicly using a public-sharing link with customised validity. 
You can also regulate and manage the account user access to specific libraries via usernames. Plus, parental controls are available. It allows access to restricted videos that are only accessible with a 4-digit PIN code. 
Advanced and Optimised Search Filters 
Explore your growing library for more videos to watch and enjoy! Take advantage of refining video searches with the help of filters like director, cast, watch status, etc. 
You can find extra recommended videos on your homepage and everything according to your preferences. 
PLEX Media Server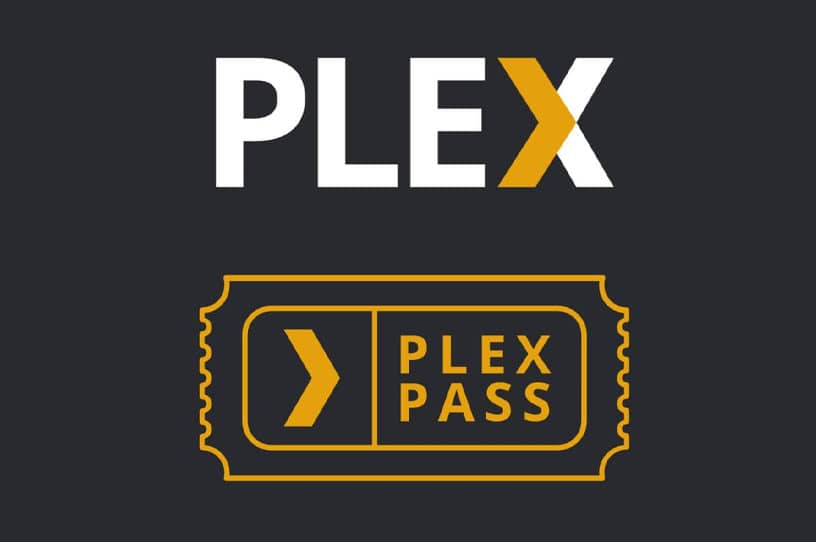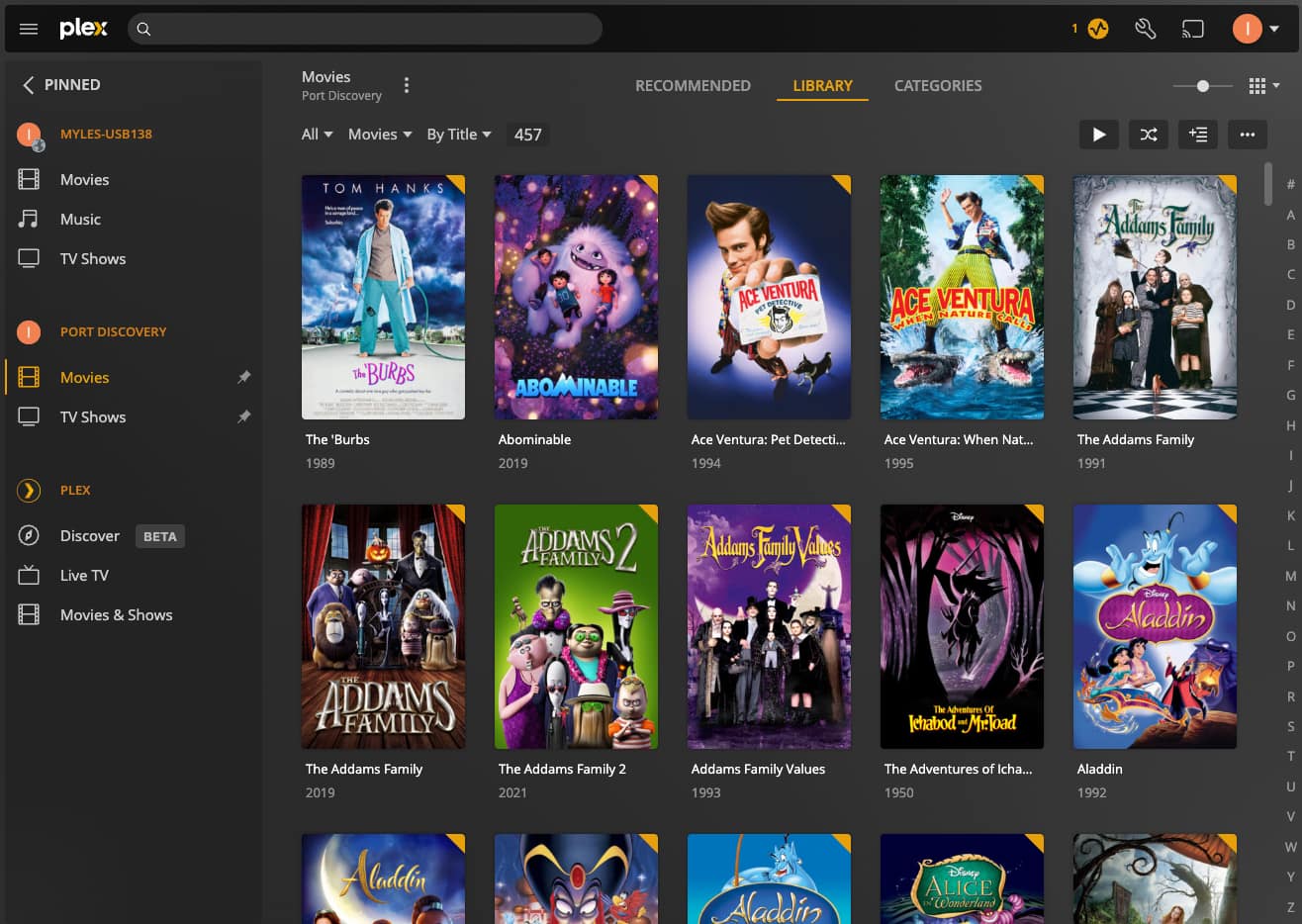 To continue our Synology DS723+ The Perfect 2-Bay NAS For Home Streaming review, let us discuss PLEX. 
PLEX is a convenient and user-friendly media management platform that has two parts. One is the PLEX Media Server, and the other is PLEX. The latter is the new playback app that replaces the PLEX Media Player. 
This setup is beneficial since you only have to focus on maintaining your collection on the server. In addition, the PLEX App lets you can access your media library on any device.
PLEX has an intuitive interface. It also has extensive platform support, making it an ideal option for setting up/maintaining your media server.
PLEX supports most media files, including MP3, M4A, WMA AND FLAC files for audio. It can also play MP4, MOV, HMKV, EVC, AVI, and DIVX videos. Aside from that, it can display different image files like PNG, JPG, RAW, and TBN.
What Makes PLEX Great? 
No matter how long you subscribe to music and video streaming services, you will never own the content you consume. Fortunately, PLEX has an alternative solution if you love maintaining your local collection of photos, music, and videos. 
The software helps you create an always-accessible server while offering playback apps on different platforms. 
PLEX also optimised its library of free content with pre-programmed movies, channels, and shows. That means you do not have to store anything on your server. 
Using the Synology DS723+ as a PLEX Server
Like other models in its class, one of the first things you will ask is if it can be a PLEX server. And like the DS923+, the DS723+ can work as a capable one. 
The DS723+ worked as expected: it gave us a fantastic performance that is usual for Synology products. There were zero issues while we played 4k content, plus CPU and RAM use were almost non-existent. The latter is what we expected when direct stream / direct play was in effect.  
Like 4k, 1080p direct streaming was also perfect. There were no issues or delays in remote scenarios. We used our web browser to see how the DS723+ would behave and work during these instances.
Additionally, we did not experience any problems or buffering issues when playing. 
The situation is slightly different when transcoding 1080p to 720p content. While there was no buffering, the CPU was at a high 90% for a minute before dropping to 30%. After the shift, the CPU remained at 30. 
Yes, we can configure the DS723+ as a PLEX server. However, remember that concurrent streams that involve transcoding will lead to lower-quality performance.
Synology DS723+ Overall Performance
Given that the DS723+ can do almost everything the DS923+ can, many people may find it an ideal candidate for their new NAS. It is. 
So if you are new to the world of NAS, we suggest starting small and opting for the 2-bay model. After familiarising yourself with it, you can eventually shift to the 4-bay model. 
The traditional performance, handling, and throughput capabilities of the DS723+ are better than ever. It is even better compared to other Synology 2-bay units before. The NAS delivers the same performance and overall experience as the DS923+. 
In fact, as a DSM 7 server, it should behave similarly to previous NAS servers running the same operating system. They differ in storage capacity, network port speed, and processing power.
Synology DS723+ The Perfect 2-Bay NAS For Home Streaming  Summary
The new DS723+ NAS from Synology is a highly recommended product for home and office applications. It is ideal for home streaming, thanks to the hardware upgrades that the company implemented. What makes it even better is the intuitive UI of the free software, which improves our user experience.
We enjoyed using the product during our tests for this Synology DS723+ The Perfect 2-Bay NAS For Home Streaming review. The Linux-based DSM operating system made the NAS user-friendly and convenient for different functions.
This model is more than a standard NAS for file backup, storage, and sharing. It works as a virtual machine, security camera IP server, and VPN router. Plus, it can function as an excellent media server like PLEX to distribute audio and video for streaming.
To learn more about the DS723+, visit the official product page of Synology.