It's Christmas soon, so it's that time of the year when everyone goes shopping for holiday gifts and treats. With that, we're sharing with you our helpful Christmas gift guide for those who love tech.
If you think about it, tech gifts are the most sought-after and popular gifts today. But if you decided to pass on some devices because of sticker shock fear, you'll probably think twice. In our Christmas gift guide for those who love tech, you'll see tons of creative gift ideas for tech lovers.
This list can make a useful reference for those who are impossible to shop for on your list. That's because the latest technology always makes for a perfect gift. Why is that? Because no matter what their interests are, there's something for them.
Our reliable list of the best gifts for tech enthusiasts include finds like printers, Bluetooth speakers, hard drives, and more. These aren't only for the people you'll give presents to but are also perfect for you and your tech needs.
It doesn't matter if you're looking for a cool tech gift for a woman, man, or child. With our Christmas gift guide for those who love tech, you'll surely find something for everyone.
The JBL Charge 4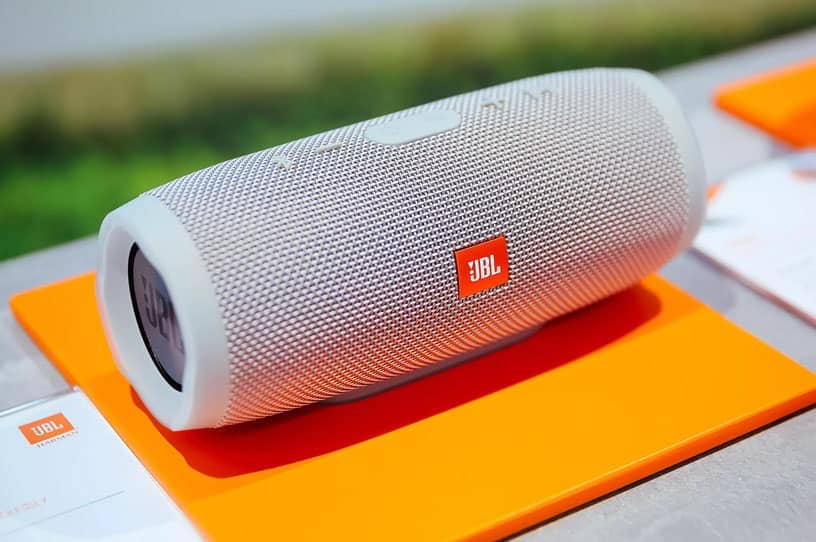 Price: $199.95
The JBL Charge 4 Bluetooth speaker is a portable product with powerful sounds and a full-spectrum. It's an exceptional speaker perfect for audiophiles, and it sports an integrated power bank to charge different devices.
This Bluetooth speaker features a proprietary-grown driver, plus two JBL bass radiators to make things better. These radiators heighten the sounds produced with deep and strong bass, adding more power to your favourite audio.
The speaker comes with a high-capacity 75,000 mAh Li-ion rechargeable battery. It gives you up to a total of 20 hours of playtime. JBL's Charge 4 conveniently carries a USB charge out to immediately charge gadgets like your smartphone. With this, you'll get to listen and enjoy your tunes while never running out of power again.
You'll love the Charge 4's rugged style; plus, its exterior is IPX7-rated and comes with a collection of cool shades. You can also use the speaker together with the JBL Connect+ to wirelessly connect over 100 JBL Connect+ enabled speakers. Doing so will boost your listening experience.
iFixit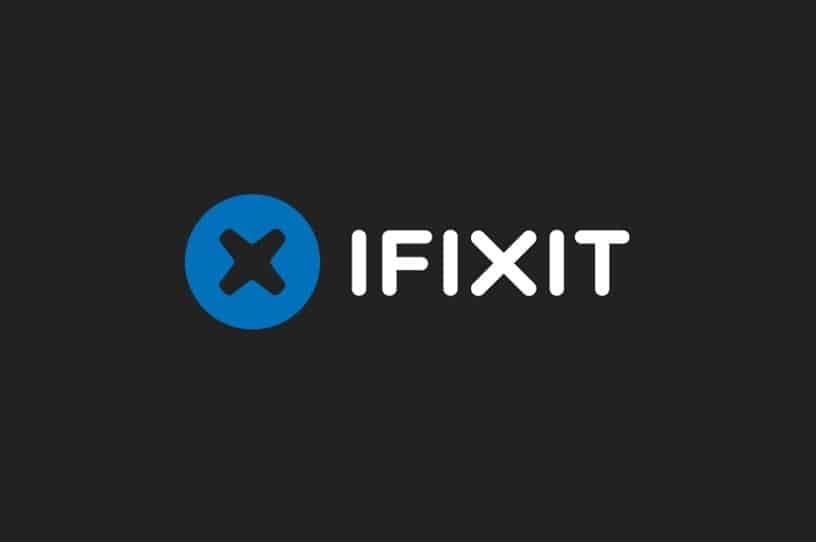 iFixit is a private company selling repair parts and publishes free online-repair guides for gadgets, consumer electronics, and the like. Aside from this, they also offer a couple of cool products that are great for Christmas gifts. These are great options for people who are into DIY tasks.
Manta Driver Kit – 112 Bit Driver Kit
Price: $64.99
Designed for maximum utility, the Manta Driver Kit from iFixit is another suitable gift for DIY enthusiasts. It comes with a wide selection of 112 steel bits and engineered for the best utility.
The kit comes with an extensive collection of steel bits that's complete with drive sizes and styles you'd need for repair. The two drivers included in the kit sports a premium design with smooth tops that spin. They come with magnetic bit sockets to make tasks more convenient.
What makes it even better is that the magnetic case doesn't only work as a storage container. It also functions as an integrated tray to quickly sort and lay out tiny parts with ease.
Pro Tech Toolkit
Price: $94.99
iFixit's Pro Tech Toolkit is an essential gift for those who often handle electronic repairs. It's made up of tools that are the industry standard for computer and electronics repair technicians around.
This toolkit comes packed with everything you'd require to dismantle gadgets and the like. From 64 top-notch steel bits, tweezers that are ESD-safe, notable opening & prying tools, and more. All these tools are all in a durable and robust portable canvas container.
Essential Electronic Tools
Price: $39.99
Essential Electronics Tools is a perfect gift for anyone who does a variety of DIY tasks. Upgrade your toolkit with everything you need to service home appliances, doorknobs, eyeglasses, and tons more. You'll get all the essential tools you need to complete your DIY home and electronic repairs & maintenance.
The toolkit consists of the custom iFixit bit driver, angled precision tweezers, a jimmy, spudger, and iFixit opening tools. You'll also find suction handles, six iFixit opening picks, an easy to open magnetized case, sixteen 4mm precision screwdriver bits.
There's a lid with an integrated sorting tray, Phillips 000|00|0|1, and pentalobe P2|P5.
Also included are flathead 1|2.5|4mm, Torx T4|T5, Torx-security TR6|TR8|TR10, tri-point Y000, SIM eject bit. What's good about this set is that it comes with iFixit's lifetime warranty.
Elgato HD60s
Price: $245 – $290
The Elgato HD60 S is one of the gifts you can give to streamers. It allows you to record gameplay to your PC, or even stream it online. This product is quick enough to let one play through the capture software of the PC.
With the HD60s, you'll get instant performance plus an excellent exterior. And to make things easier, it's a plug and play product taken to the next level. It also allows for instant streaming since it features a reliable USB 3.0 connection. It brings Instant Gameview to a first time external capturing solution.
Another cool feature is that it allows for instant recording. You can show off your skills and highlights, or even share your whole story while it unfolds. It's possible because of the advanced GPU acceleration for a seamless recording of continuous gameplay hours.
Brother MFC-J5845DW printer
Price: $699
The Brother MFC-J5845DW printer is the perfect gift you can give those with home offices or small businesses. An all-in-one inkjet printer that delivers reliable performance and helps boost productivity.
The redesigned INKvestment Tanks work with an internal ink storage tank for uninterrupted printing. The supplied ink that is inclusive in its package can last for up to two years.
It comes with business-friendly features such as mobile device printing, quick on-screen navigation, and A3 printing.
Razer Viper Ultimate
Price: $149.99
The Razer Viper Ultimate is the ideal gift for PC gamers. This gaming mouse comes with excellent features that will unleash their skills and win any competition. It's faster than other wireless mice by 25% and offers fast transmission, low latency, and smooth frequency switching.
The Viper Ultimate comes with Razer Focus+ optical sensors and 20,000 DPI for superior accuracy. With that, users can execute the finest movements smoothly. Its intelligent functions add to the mouse's precision for higher chances of winning.
Also, it features an optical mouse switch that uses an infrared light beam to register all clicks. The switch actuates a response time of 0.2 milliseconds and eliminates debounce delay. Another thing that makes it impressive is that it doesn't register unintended clicks, allowing for better handling and execution. Since it only weighs 74g, users can enjoy better speed and control with this most lightweight wireless gaming mouse.
Seagate IronWolf
Price: $115 – $798
Seagate offers a wide range of capacities for the IronWold NAS HDDs. It offers spindle speeds of up to 7,200 RPM, making it faster than its rivals. This hard drive's impressive features are highly exceptional, making it unmatched by competing brands.
With AgileArray technology, the IronWolf lets you enjoy the best user experience. It's optimized for NAS systems, and it continuously secures your data while keeping its health safe. The drive delivers consistent performance and reliability with rotational vibration (RV) sensors that handle the vibration of multi-bay NAS. These sensors also offer optimized RAID performance for higher responsiveness. Moreover, it saves energy and delivers the right amount of power when needed.
Logitech Pro X Gaming Headset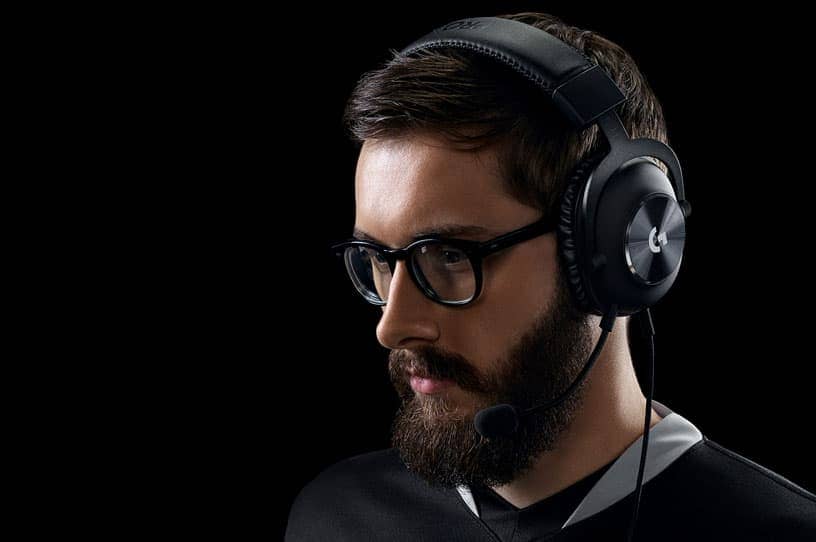 Price: $249.95
The Pro X gaming headset is the best gift you can give to a gamer family member or friend. Designed with the BLUE VO!CE mic technology, these headphones offer real-time voice filters. This feature helps reduce noise, plus adds compression and de-essing.
What's impressive about these headphones is that you're sure to get a rich-sounding voice that's also clear and professional. Not only that, but even with prolonged use, you're sure to have 100% comfort wearing the headset. It's because of the comfy memory foam wrapped in premium leatherette that gives off lasting comfort at all times.
With DTS Headphone: X 2.0, this headset brings 7.1 surround sound to a whole new level. It offers audio clarity, enhanced bass rendering, and better distance awareness, so users can easily detect the location of opponents. This feature, as well as Blue VOI!CE, only function on PC via Logitech's G HUB Gaming Software.
Users can enjoy using audio EQ profiles tuned by esports professionals, which are available on the G HUB Gaming Software. You can these as is or customize them further to meet your preferences. Save the settings to an external USB sound card to apply it to other computers.
The hybrid mesh construction delivers absolute clarity and precision for sound imaging, making environmental cues audible. It works together with the 50mm drivers that provide more audio accuracy, higher fidelity bass response, and extended frequency range.
Final Thoughts
This holiday season, gadgets are the most popular and exciting gifts to give and receive. They make excellent gift ideas, but it can be a bit tricky to choose the best for your loved ones.
Generally, shopping for tech gifts can be challenging. It's especially true if you're buying a present for people who seem to have everything or are hard to please. Despite that, gadgets are still the best things you can give since these are useful. Most importantly, high-quality tech products by trusted manufacturers are sure to last through the years.
We hope that this Christmas gift guide has helped you find the perfect present for your loved ones. Be sure to purchase legitimate products at reasonable prices only from official stores and authorized sellers.