Today, we'll discuss a 3D printer from a trusted name in the market. In this Artillery Sidewinder X2 3D Printer review, we'll focus on the Sidewinder X2. Here, we'll look into its design, features, performance, and more.
The Sidewinder X2 is a follow-up product from the popular Sidewinder X1 which was released in 2018. The newer version comes with a plastic trim, making it appear more like a smaller Artillery Genius. Plus, it doesn't have any drastic changes to it which is a good thing.
Now that we have our hands on it, we're testing the product for this Artillery Sidewinder X2 3D Printer review.
If you're curious about how it works or if you think you need it, you've come to the right place.
Artillery Sidewinder X2 3D Printer Packaging
When our printer arrived for this Artillery Sidewinder X2 3D Printer review, it came in a simple-looking cardboard box. 
The most notable elements you'll find on the package are just the illustration of the 3D printer. Then, there's SW-X2 written on it in bold black fonts.
Inside, you'll find the printer components nicely and securely packed with foam. This offers heightened protection while the product is being shipped.
Other than the 3D printer kit, you'll also find an accessory and tools kit bag and a USB flash drive.
Artillery Sidewinder X2 3D Printer Review – Design and Functionality
Let's now focus our Artillery Sidewinder X2 3D Printer review on its design and functions. 
The Sidewinder X2 still features its same generous 300 x 300 x 400mm build volume. It still also has the Titan-style direct drive extruder with a volcano-style hot end, plus power loss and filament detection. Moreover, it has an AC fast-heating print bed, and a clean flat cabling which were notable features of its predecessor.
The Sidewinder X2 3D printer arrived in the market with a strong footing. It's because it hit the industry with high expectations.
Compared to its predecessors, the Artillery Sidewinder X2 3D printer sports a ceramic bed instead of a silicone-made one. It's much better since we will get to achieve more uniform and faster heating on its bed.
In addition, the 3D printer keeps the stable, rigid, and functional structure which is also considered as the Cartesian-type. And thanks to its price ratio/quality, no one will regret purchasing this 3D printer. That's because you'll acquire an exceptional product for your arsenal of printers. 
Visually, the 3D printer's most noticeable change is the utilisation of a blue injection moulded section. This has a "Sidewinder" marking instead of an aluminium profile that's present on the X1. It's similar to what you get on the Artillery Genius, and we can't say that there's any difference in function. 
Other than that, the Sidewinder X2 3D printer looks just like the X1. 
The Sidewinder X2 3D printer's print head is made of a Titan extruder that's closest to the nozzle. This allows a Direct Drive, making it possible for you to print flexible filaments like TPUs without any difficulties.  
Its aluminium profiles that compose its structure are wider and bigger than your standard printer. This favours more stable movements for both the head and plate. 
With the Sidewinder X2 3D printer, you'll have a product that can nicely reproduce small and big objects with precision. Plus, these will have an impeccable surface finish too. 
The 3D printer has a full-coloured touch screen that's similar to that of its predecessor. And with that, we can modify and observe the printing parameters while simultaneously watching the progress of your piece. 
The most important change to the 3D printer, and also the easiest to graze over, is its newly-secure cable connections. 
Its predecessor introduced the company's sleek and flat cables. However, connecting these with flimsy ports ended up with them breaking. 
But with the Sidewinder X2 3D printer, this problem has been fixed. Artillery gave the newer printer a more robust cable support on all its connections. And, they even replaced the fabric-sleeved heat plate cable with a flat rubber-sleeved alternative with channels in the product's base. 
All the gantry connections are pre-assembled. That means, Artillery took the extra mile to see that cables for the Sidewinder are done right this time. 
A common failure point that usually plagued the Artillery Sidewinder X1 and the Genius communities are their ribbon cable issues. The fragile ribbon cable connector wasn't properly linked on the earlier machines. And because of this type of product's printing movements, these can immediately cause some issues. 
It's a good thing that Artillery made a couple of improvements to their Sidewinder X2 3D printer. And that includes the ribbon connectors. Now, these have locking clips that push on the connector against the pins. 
We also observed another thing while creating this Artillery Sidewinder X2 3D Printer review. There's some strain relief present, and it's in the form of plastic clips. So basically, you don't have to worry about more issues when it comes to this 3D printer. 
To us, this is the most vital upgrade done to the Sidewinder X2 3D printer. Its Z carriages are now made using castt aluminium, but the interesting element lies inside these aluminium blocks. 
For the X1, you'd need to turn the eccentric nut. This is to guarantee that it has the right tension against the aluminium extrusion. 
But with the Sidewinder X2 3D printer, the company took some inspiration and ideas from the Two-Trees Bluer Plus. So now, the carriages utilise a spring to push the V-slot wheel against the extrusion. 
Since the Sidewinder X2 3D printer has an AC-powered heat bed, you won't need a lot of power to drive the rest of the product. So, its 200W fanless power supply is more than adequate. 
This time, they also included a Voltage-selector unit available. With that, you'll be able to select between 110V and 220V depending on your region. 
Next in our Artillery Sidewinder X2 3D Printer review, we'll discuss the key features of this 3D printer. Let's see what makes it special and better than the others. 
Key Features of the Artillery Sidewinder X2 3D Printer 
Simple Yet Extremely Notable and Extraordinary
The Sidewinder X2 3D printer sports the same classic design and style of the Sidewinder X1. It has the same quintessence yet it's much better than its predecessor. 
It's uniquely & finely-crafted, plus, it's also refined and blasts an extraordinary texture too.  
Pioneering and Smart 3D Printer 
The Sidewinder X2 3D printer features a built-in cable design that's novel and simple in appearance. Not only that, but it also has a high-level of integration and stable performance. Plus, the machine is easy to maintain.
Since Artillery sets the standard for the industry, you can expect excellent quality from the Sidewinder X2 3D printer.
Upgraded with a 32-bit Mainboard
The Sidewinder X2 has a 32-bit Ruby mainboard. With its high stability and expandability, it delivers powerful computing power.
Titan Extruder with Modular Nozzle Kit
This 3D printer features a Titan extruder which has a modular volcano nozzle. As a result, the machine extrudes faster and offers high-precision printing.
Tempered Glass Platform and AC Heat Bed of the Artillery Sidewinder X2 3D Printer
The tempered glass platform allows for smoother printing that adheres well. With the AC heat bed, the 3D printer offers good thermal conductivity for quick heating. You can heat it up to 110-degrees Celsius in as fast as two minutes.
Synchronised Dual Z-Axis Design with Patented Coupler
The Sidewinder X2 features a synchronised dual Z-axis design with closed-loop synchronous belt and double leadscrew. With these combined, the 3D printer delivers fair, synchronising performance. The exclusive Z-axis coupler eliminates the problem of layer pattern and offers better printing quality and experience.
Continued Use After Power Interruption or Filament Runout
Another impressive feature of the Sidewinder X2 is its ability to detect power interruption or filament runout. Before running out of filament, the 3D printer notifies you with an alarm. For power interruptions, it offers continued use after power recovery.
These versatile features of the Sidewinder X2 make it a product you can trust.
Ultra-quiet Stepper Driver for Noise-free Printing
The Sidewinder X2 has an exclusive ultra-quiet stepper driver that offers silent performance. With that, the 3D printer operates with low decibels, allowing you to use it indoors.
Smart Automatic Bed Levelling
When using the Sidewinder X2, you won't need to deal with complex manual levelling. It features matrix automatic bed levelling which has been proven to be smart, precise, and efficient.
Self-adaptive Broadband Power Supply of the Artillery Sidewinder X2 3D Printer
Proven classic technologies and stable power supply support the Sidewinder X2's high-quality wide-voltage power system.
For everyone's convenience, the power supply has a one-key switch between 100 and 220V. Since it offers flexibility with dual voltage range, everyone in the world can use this product.
Specifications
This part of our Artillery Sidewinder X2 3D Printer review will focus on the different specifications of the 3D printer. 
Its build volume is 300 x 300 x 400mm and has a tempered glass with coating for its print surface. The product has an AC heat bed, 0.1 to 0.35mm layer resolution, and travel speed of 250mm/s.
When it comes to the print speed, this Sidewinder X2 3D printer operates at 60mm/s to 150mm/s. It has one extruder, a 1.75mm diameter filament, a frame made from aluminium extrusion, and an ABL calibration. 
The Sidewinder X2 3D printer supports PLA, ABS, wood, HIPS, PVA, and other flexible materials. It makes use of an FFF (Fused Filament Fabrication) technology, and a Titan Direct Drive Extruder. Plus, its XYZ resolution is 0.05mm, 0.05mm, and 0.1mm respectively. 
Nozzle and Operation of the Artillery Sidewinder X2 3D Printer
This 3D printer has a volcano nozzle type which measures 0.4mm. Its nozzle temperature is 180 to 240-degrees Celsius. If you're wondering what its heat-up time is, it's less than three minutes. 
The heat-up time for the build plate reaches 80-degrees Celsius in less than two minutes. With that, it's operating consumption is 100 to 240V max with the heated bed switched on. When it comes to its control board, it makes use of the Artillery Ruby 32. 
The 3D printer's maximum print & travel speed, plus build plate temperature is 150mm/s, 250mm/s, and 130-degrees Celsius respectively. Connectivity-wise, the Sidewinder X2 3D printer can link with a USB, USB stick, or TF card. 
Lastly, this product measures 550 x 405 x 640mm and weighs 12.9kg. 
Hands-on with the Artillery Sidewinder X2 3D Printer 
The Sidewinder X2 3D printer has two pieces: a base and gantry. Everything else from its cables to the extruder, came pre-assembled for convenience.
All we had to do was set the frame then screw it in using the four easy bolts. Then, we double-checked if the power switch was set to the right voltage for our region. After that, we were all set and ready to go.  
We also tested the heating time for this Artillery Sidewinder X2 3D Printer review. And specifically, we tested it for both the heat bed and hot end. Here are the results. 
It reached 200-degrees Celsius in 50 seconds, while in a minute and eight seconds, we saw it reach 250-degrees Celsius. 
For the heat bed, it reached 60-degrees Celsius in 55 seconds, then 100-degrees Celsius in two minutes and 18 seconds.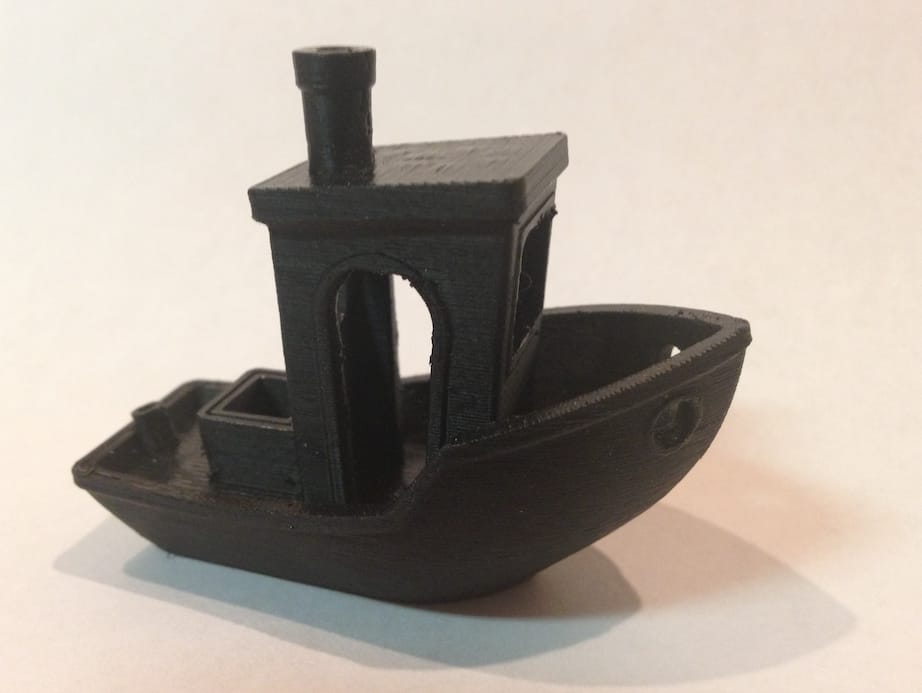 The Sidewinder X2 3D printer's idle power draw was about 7W. And when both the heat bed and hot end were heated, the printer drew around 560W of power. When we began using it, the machine's power draw stabilised to 80W. 
During the tests, we were impressed by how quickly it produced impressive prints with high detail and without zits. The quality of our samples printed in both PETG and PLA were almost perfect.
The smaller models we've made were of high-quality which showed us how much detail the Sidewinder X2 can capture.
Some prints had overhangs which was a sign of poor part cooling. While some models with overhangs appeared fine with a slightly frayed look, these were an issue for other pieces.
For shorter models, the prints were impressive since the printer was more stable compared to its predecessor. So, we pushed the Sidewinder X2 to its limit by printing a detailed miniature model. To our surprise, we got better results than we expected from this machine. 
The Sidewinder X2 also produced great results for PETG printing. Stringing was controlled for most models, but some were challenging to print. Though every time stringing was controlled during our tests, more zits started appearing. 
To note, both of the sides were within limits, and these proved to have an easy clean-up process. Plus, it also has some mild post-processing. 
We didn't have problems with noise levels while using the Sidewinder X2. In fact, it was one of the most silent 3D printers we've tested. 
When we tried out this machine, we noticed that Artillery really took fan noise into consideration on their printer. So, you won't have to worry about making unnecessary noise even if you're working during the wee-hours of the night. 
Like the X1, the Sidewinder X2's stepper drivers are quiet too. And similar to other Artillery printers we've used, we placed this in a small office. There, it didn't make any disruptive noise which was great. 
Even if the fans were more audible than the stepper drivers, these weren't loud enough to disrupt others.
Artillery Sidewinder X2 3D Printer Review Summary
The Artillery Sidewinder X2 is the predecessor of the previously released X1, and it comes with a lot of improvements. With the changes present on the Sidewinder X2, we noticed that Artillery produced this with the customers' feedback in mind.
During our tests, the Sidewinder X2 was able to achieve great detail on small and large models. And, we thought that these were pretty impressive. However, its Z-wobble was heavier than that of the X1, and it restricts the use of its full build volume.
Of course, these issues can be solved by installing a gantry support. With that, you can enjoy all of the Sidewinder X2's desirable features.
The Artillery Sidewinder X2 is an excellent option for those who like 3D printing. It offers a good printing area, improved hot bed, and direct extrusion to produce the best prints. It's one of the best machines that offer balance between print quality, accessibility, and functionality.
The Sidewinder X2 offers almost everything you'd look for in a 3D printer. With cutting-edge technology, 32-bit mainboard, touch-probe bed levelling, this printer has you covered. It may have imperfections, but these are easy to address.
We were satisfied with the Sidewinder X2 and its printing results, so we're highly recommending it. If you want to have this product, you can purchase it from Artillery's official website.