Today in our ASRock Z490 Extreme4 Motherboard review, we're looking at the latest Intel's Chipset Motherboard, the ASRock Z490 Extreme4. It supports the current 10th Generation Comet Lake CPUs, as well as the upcoming 11th Generation Rocket Lake CPUs.
A good motherboard is one of the key components of any gaming PC. It serves as a foundation upon which all your other powerful parts rest and come together.
Without the motherboard, all the other parts of your computer would not function. That is why today, we will take a look at just that, a motherboard specifically designed for performance, and to run all the latest components and more.
Before we dig deeper with the ASRock Z490 Extreme4 Motherboard, let's have a little brief history about ASRock. We'll also tackle their product's reliability and how famous their brand name is.
ASRock originated in Taiwan, and ASUS created them. ASUS originally ran ASRock as an answer to compete with companies like Foxconn for the commodity OEM market. Not long, they're able to achieve a successful market share in 2007.
Up until now, ASRock looks forward to enhancing its product lineups, like most other major companies. It's mostly because of Intel and AMD, since these two companies are CPU manufacturers, and ASRock specialises in motherboards.
Now that you've had a little history about ASRock, do you think this $200 motherboard is worth the performance you pay? Let's check out ASRock's latest Intel-chipset motherboard, the ASRock Z490 Extreme4 Motherboard.
ASRock Z490 Extreme4 Motherboard Packaging
The first part of our ASRock Z490 Extreme4 Motherboard review, we will take a look at what got our attention first and foremost before the motherboard: the packaging. As we all know, it is important to have great packaging if you want your motherboard to be protected and appealing.
First of all, the ASRock Z490 Extreme4 comes in a simple design. ASRock opted for a minimalist design on their retail box with the name "ASRock Z490 Extreme4" clearly written at front, highlighting the name of the motherboard inside.
On the front side, they're advertising the product's RGB lighting, as well as the font of the texts. Judging by its overall appearance, this is for hardware enthusiasts and gamers who want their hardware to look a lot better.
On the back, all of the other features and details are highlighted, including but not limited to the rear I/O ports, the full specifications and more.
The box itself is easy to open yet feels secure. It's an important trait as these things have intricate parts that need to stay intact during transit. Once the top part is lifted off, there's a black box that has a handle, and this is where the product's content is.
Once we get inside the box, we can start to take everything out of the box. Besides the motherboard, you'll find two pairs of SATA cables along with a couple of velcro straps and some screws for the M.2 slots.
The box also includes a driver and utility CD, and well-printed manuals such as the software setup guide, a quick installation guide that supports different languages, and a postcard if you're going to give it as a gift. Additionally, there's an included case badge inside as well.
Overall, a clean, well-designed, and tightly-packaged motherboard. It's just a fitting packaging on this premium motherboard.
ASRock Z490 Extreme4 Motherboard – Design and Functionality
Now in the next part of our ASRock Z490 Extreme4 Motherboard review, we will elaborate the motherboard's design and functions. With its gamer-looking design, let's first have a look if this fits every gamer's needs.
As this is a relatively new motherboard, it has all the latest & greatest features most other parts need. The design looks impressive, and it will attract every PC gamer's eyes.
Also, the Z490 chipset has 50-A power stages, and aluminium-made heat sinks are doing a decent job of dissipating heat. The VRM range is excellent for overclockers operating at more than 125W from CPU.
Of course, overclocking is what most people would do if they buy a Z-series Intel Motherboard, and the ASRock Z490 Extreme4 is no exception. As the CPU pulls more power than any other components, it is also important to look at your Power Supply's 12V Rail.
The ASRock Z490 Extreme4 sports 4+4-pin and another 4-pin for the 12V CPU power connector.
The ASRock Z490 Extreme4 supports RGB Lighting that can be controlled by their Polychrome Sync. The RGB effects can be seen through the rear I/O cover as ASRock, and the Southbridge as Extreme4.
If you have RGB fans or LED strips that have an RGB header, you can also sync and control the lighting. There's also RGB lighting supported at the right side of the motherboard.
But the major breathtaking feature here is that it's PCIe 4.0 Hardware Ready. Yes, it's the currently fastest PCIe for the best NVMe and GPU performance. PCIe 4.0 was first introduced with AMD sets of motherboards, specifically on their B550M and X570 variants.
The ASRock Z490 Extreme4 has the new LGA 1200 CPU socket, which supports 10th Generation Intel CPUs and 11th Generation Intel CPUs.
Key Features of the ASRock Z490 Extreme4 Motherboard
This section of our ASRock Z490 Extreme4 Motherboard review is where the key features of each component are described. Pay close attention to the details to ensure that you're buying the right product.
Efficient Heat Dissipation
The ASRock Z490 Extreme4 has a large heatsink for VRMs in which the airflow can go through, and another large heatsink for the Southbridge. While it definitely looks elegant, it provides proper cooling, especially when you overclock your CPUs.
Not only that, but the PCB design effectively takes heat away and lowers the temperature up to 4.1 degrees. The Copper Inner Layer has also been reduced to 1oz, delivering lower temperature.
User-Friendly UEFI Settings for Overclocking
Like ASUS motherboards, the ASRock Z490 Extreme4 has an EZ Mode. EZ Mode simplifies every feature and settings every starter needs to utilise. You can also press F6 if you want to enter Advanced Mode.
Dual Ultra M.2 Slots (PCIe Gen3 x4)
The ASRock Z490 Extreme4 sports Dual Ultra M.2 Slots for the blazingly fast and snappy experience. It also supports PCIe Gen 4 w/Intel's upcoming Rocket Lake CPUs, providing more bandwidth than previous generations.
Separated PCIe lanes means no PCIe limitations; you can put as much as you want without limiting your graphics card's performance. The PCIe Gen4 utilised on M.2 Slots are separate from x16 lanes, so you don't have to worry about performance bottlenecks.
11 Phase DR.MOS Power Design
Efficiency is a must, that's why the ASRock Z490 Extreme4 has 11 Phase DR.MOS Power Design. It provides clean & efficient power delivery to the CPU with excellent thermal performance to ensure stability during heavy loads at high CPU Frequencies.
DDR4 4266 MHz Support
The ASRock Z490 Extreme4 ensures that RAM frequency reaches up to 4600 MHz without problems. All users who want the extra performance of their RAM should ensure that their RAM supports XMP.
M.2 (Key E) for WiFi
The ASRock Z490 Extreme4 supports M.2 (Key E) for WiFi and Bluetooth connectivity. Utilise WiFi or Bluetooth more easily without buying dongles.
Dragon 2.5 Gigabit LAN
Realtek's latest gaming gigabit LAN, Dragon, will provide speeds that no other motherboard has. It's integrated with ASRock's Z490 Extreme 4 Motherboard for fascinating speed.
Reinforced Steel Slot
The ASRock Z490 Extreme4 comes with a reinforced steel slot that includes extra anchor points, stronger latch, better signal stability, and durability for heavy graphics cards to fit.
Water Pump Header
The ASRock Z490 Extreme4 comes with a modern standard water pump header. This makes the pump easier to install, and you'll be able to control the voltage.
While it looks like a CPU/Chassis Fan Header, this is specifically designed for water pumps. It provides a maximum of 12V 2A power for the most popular water pumps. Users can easily adjust the voltage of the water pump to get higher cooling performance with lower noise.
ESD Protection
The ASRock Z490 Extreme4 supports ESD protection, preventing electrostatic discharge and component malfunction.
Pre-Installed I/O Shield
Most mid-range motherboards have integrated I/O shields. Prevent mistakenly putting the motherboard first before the I/O shield ever again with ASRock Z490 Extreme4.
AMD CrossfireX™ Support
Setup a Dual Graphics configuration with two PCIe Lanes that fits x16 Graphics Cards with AMD CrossfireX™. You can utilise twice as fast as a single AMD GPU with AMD CrossfireX™.
ASRock Polychrome SYNC
Enjoy RGB lighting control with ASRock Polychrome Sync. The ASRock Z490 Extreme4 also comes with RGB headers to integrate other components with RGB lighting control. With the full plugin support, check out their Polychrome Sync Software here.
Specifications
In this section of our ASRock Z490 Extreme4 Motherboard review, we're going to elaborate the technical specifications. Technical specifications on motherboards are very important so that the parts you buy are compatible.
The ASRock Z490 Extreme4 is rocking with Intel's Z490 Express Chipset, which is the current latest chipset. The Form Factor is Standard ATX that's about 12 inches x 9.6 inches.
There's also a native Windows 10 Support, and can be installed as an EFI. Good thing UEFI utilises Fast Boot, which helps Windows 10 to boot faster than old motherboards w/ Legacy BIOS.
Memory and CPU Socket
Now for the memory, the ASRock Z490 Extreme4 has 4 DDR4 DIMM Slots that supports up to 4266 MHz (OC) through XMP Profile. While we don't recommend selecting XMP Presets, for now, you can manually tune your RAM settings to your own accord.
For the CPU Socket, it has an LGA 1200 (Land Grid Array with 1200 Pins) socket. Ever since Intel released their second generation Sandy Bridge CPUs, they've kept compatibility of only up to two generations.
You'll also find two PCIe 3.0 x16 Slots (PCIe 4.0 Ready), and 3x PCIe x1 Slots that support expansions that utilise the PCIe Lanes. The two PCIe x16 Slots also support 2-Way AMD® CrossFire™ Technology.
Storage and USB Ports
For storage, it has Six SATA 6Gb/s ports, One M.2 slot PCIe 3.0 x4 (Key M) Up to 22110, One M.2 slot PCIe 3.0 x4 (Key M) Up to 2280, and M.2 WiFi/Bluetooth Socket – Key E. The M.2 Slots with Key M also supports Intel Optane for file caching and faster file access & loading times.
As with the USB ports, you have a total of 8 USB ports, including two USB 3.2 Gen2 Type-A Ports (10 Gb/s), one USB 3.2 Gen2x2 Type-C Port (20 Gb/s), and five USB 3.2 Gen1 Ports. All of these support ESD Protection.
You also get One front USB 3.2 Gen2 panel header, Two of USB 3.2 Gen1 front panel headers, and Two front USB 2.0 panel headers.
Excellent Build Quality
For the Audio, The ASRock Z490 Extreme4 also has a built-in 7.1 Surround Sound HD Audio (w/ Content Protection) (Uses Realtek's ALC1200 Audio Codec), Blu-ray Audio support, ESD Protection, 110dB SNR DAC (High Audio Clarity) w/ Differential Amplifier, PCB Isolated Shielding, Individual PCB Layers for Left & Right Audio Channel, Gold Audio Jacks, and Nahimic Audio technology.
Now, if you're a gamer and you have a fast internet connection, you'll achieve full bandwidth without hiccups; the 2.5 Realtek Gigabit LAN Controller (Dragon RTL8125BG LAN) that has a four-speed IEEE 802.3 compatible Media Access Controller (MAC) w/ a four-speed Ethernet transceiver, PCI Express bus controller, and embedded memory.
It also has a state-of-the-art and Future Directions DSP technology, as well as mixed-mode signal technology, the RTL8125BG or RTL8125BGS offers high-speed transmission over CAT 5e/CAT 3 (10 Mbps) UTP Cable.
Internal Connectors
Since there are too many internal connectors, here's a list:
One SPI TPM Header
One Power LED and Speaker Header
Two RGB LED Headers
Two Addressable LED Headers
One CPU Fan Connector
One CPU/Water Pump Fan Connector
Five Chassis/Water Pump Fan Connectors
One 24 pin ATX Power Connector
One 8 pin 12V Power Connector
One 4 pin 12V Power Connector
One Front Panel Audio Connector
One Thunderbolt™ AIC Connector
Two USB 2.0 Headers
Two USB 3.2 Gen1 Headers
One Front Panel Type C USB 3.2 Gen1 Header
And lastly, here is the list for the rear panel ports:
Back panel ports
Two Antenna Mounting Points
One PS/2 Mouse/Keyboard Port
One HDMI Port
One DisplayPort 1.4
One Optical SPDIF Out Port
Two USB 2.0 Ports
One USB 3.2 Gen2 Type-A Port (10 Gb/s)
One USB 3.2 Gen2 Type-C Port (10 Gb/s)
Two USB 3.2 Gen1 Ports
One RJ45 LAN Port w/ LEDs
Gold HD Audio Jacks: Rear Speaker, Central, Bass, Line-in, Front Speaker, and Microphone
Now that you've familiarised yourself with the ASRock Z490 Extreme4, let's move on to the hands-on section to provide you with accurate benchmarks.
Hands-on with the ASRock Z490 Extreme4 Motherboard
This portion of our ASRock Z490 Extreme4 Motherboard review is where we'll get hands-on with the motherboard. This is where we can see how well it performs.
Easy-To-Configure UEFI Settings
As you take home the ASRock Z490 Extreme4, the user-friendliness is high. As an ATX Motherboard, it fits most computer cases.
We recommend getting a case where you can see through it, and the ASRock Z490 Extreme4 is appealing to look at.
The UEFI Settings are easily accessible even with fast boot enabled, just press F2 or Delete on your keyboard. Digging through the UEFI settings, there are various options to look at. If you're on EZ Mode, there's a Polychrome RGB Button Toggle on top, along with Language Selection, Advanced Mode (F6), Help Button, Revert to Default Settings Button (F9), Save Button (F10), and Discard Changes Button (F7).
On the left side, you'll see all the components that are installed. The UEFI version is also written, as well as DRAM Information and Storage Configuration.
RAM Overclocking is easy if your RAM supports XMP Profiles. Intel created various XMP Profiles that can make your PC run stable and faster at the same time.
For Storage, you can switch into 3 different modes; RAID, ACHI, and the infamous IDE. This selection works with both SATA and M.2 Storages.
In the middle, there goes the CPU Temperature, Motherboard Temperature, CPU Voltage, FAN Status, CPU Fan 1 Setting, and Tools. These tools are Instant Flash, Internet Flash, and FAN-Tastic Tuning (Exclusive to ASRock motherboards)
If you'd like to tune your fans, hit the FAN-Tastic Tuning button and select a profile to your own accord.
On the right are your Date & Time and Boot Priority. There's more to it if you hit Advanced Mode, and we'll move to that.
Advanced Mode
If you're in Advanced Mode, you'll get access to hidden options that aren't shown in EZ Mode. The first page would be the Main, which shows all the components you have except for the Graphics Card.
There's also the My Favorite, which saves your voltage configuration set to your CPU.
At the bottom, there's a dedicated Language Button and Date & Time button, which stays wherever page you go.
OC Tweaker and All the Advanced Settings
The next page would be the OC Tweaker. This is where you can tune your CPU and DRAM, and overclock it to surpass the factory limits. There's a CPU Configuration folder, DRAM Configuration folder, and Voltage Configuration folder. There's also a User Profile in which you can save up to 10 different profiles you've set.
The next page contains all the advanced settings of your motherboard. This includes CPU Configuration, Chipset Configuration, Storage Configuration, Intel(R) Thunderbolt Configuration, Super IO Configuration, ACPI Configuration, USB Configuration, Trusted Computing, and UEFI Configuration.
Tool
The next page is Tool. Under Tool, the first one comes the ASRock Polychrome RGB Configuration. As soon as you hit enter, you can select which header to change and change the Style & Speed.
You can also select custom colours that fit the theme you like. If you'd like to apply the colour configuration to all RGB headers, make sure to hit the "Apply to all" checkbox.
More importantly, the Tool page also has UEFI Tech Service, Easy RAID Installer, SSD Secure Erase Tool, and NVME Sanitization Tool. Underneath is the UEFI Update Utility, which includes: Instant Flash, Intel MEI Flash, Internet Flash, and Network Configuration folder.
H/W Monitor, Security Page and Boot
The next page would be the H/W Monitor. Here, you can see your fan speeds, CPU and Motherboard Temperatures, Voltages, and Fan Tuning tools.
For the Security page, there's a Supervisor Password, User Password, Secure Boot configuration, and Intel(R) Platform Trust Technology toggle. This page can help you protect unwanted users from fiddling with the settings.
The last important page is Boot. This is where you can set the behaviour of your motherboard and storage drives accordingly.
The last page is Exit. Here, you can Save Changes and Exit, Discard Changes and Exit, Discard Changes, Load UEFI Defaults, Launch EFI Shell from filesystem device, and override boot drives.
Benchmark Results
As for the performance, let's start with the temperatures first. The ASRock Z490 Extreme4 Motherboard showed us a minimum of 27°C and ramps up to 56°C when on load. It does a great job against other motherboards.
For the chipset thermals, the ASRock Z490 Extreme4 Motherboard performs marvellously. It had a minimum of 30°C again on idle, and 53°C when on full load.
This is a superb result for a motherboard that only costs this much. Overclocking is easily achievable with this motherboard, and it's worth every penny you pay.
ASRock also managed to lower down the power consumption by a margin compared to the previous generation.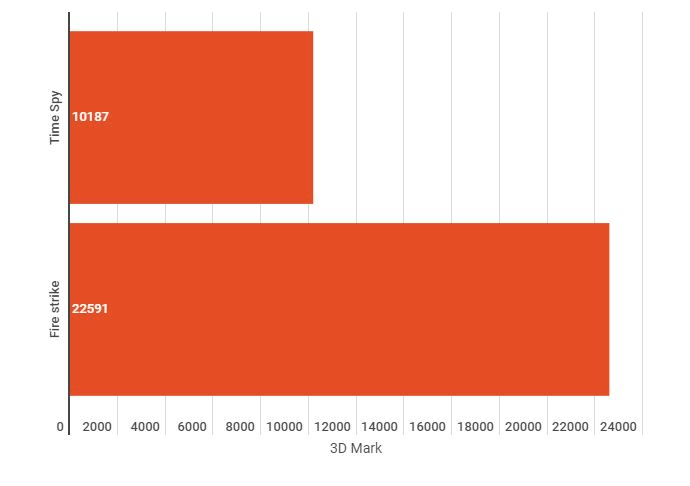 ASRock Z490 Extreme4 Motherboard Review Summary
Now it's time to summarise everything in our ASRock Z490 Extreme4 Motherboard review.
With its price, the ASRock Z490 Extreme4 Motherboard is a decent buy. It's a motherboard featuring all the aesthetics you'd need that offers performance nearly identical to more expensive motherboards.
While the styling on any motherboard is based on the buyer's opinion, we strongly feel that the ASRock Z490 Extreme4 Motherboard was the best looking we've seen for this class of product.
With that said, we can say that this motherboard offers a lot for the price you pay. It's an excellent choice if you have an overclockable CPU that needs a board capable of overclocking as well.
If you don't plan to do extreme overclocks, the ASRock Z490 Extreme4 Motherboard is an excellent choice that is worth recommending. It has all the necessary features to deliver fast performance and smooth operation to increase productivity, which makes it a great choice.
In conclusion to our ASRock Z490 Extreme4 Motherboard review, we highly recommend his motherboard. If you want to purchase this product, check out the company's store locator for official dealers.