SYDNEY, 30 September 2022 – eufy Security, Australia's most customer-satisfied home security brand from Anker Innovations, today launched its new eufyCam 3 Series (eufyCam 3 and eufyCam 3C) and Homebase 3 with Edge Security System, the world's smartest, most accurate and most connected home security solution.
At launch, the new eufyCam 3 security cameras will come bundled with the Homebase 3. Both cameras are designed with 4K ultra-HD resolution and include night vision, two-way audio, and 16GB of free local storage. In addition, eufyCam 3 has a built-in spotlight and a 13,400 mAh battery with an integrated solar panel for non-stop power.
The brand-new HomeBase 3 data hub manages the security system called Edge Security System, which leverages eufy Security's proprietary BionicMind™, a self-learning A.I. that will, over time, deliver 99% accuracy in recognising different people, as well as detecting pets and objects. It will then take that video data and automatically curate and catalogue it utilising HomeBase 3's free expandable local storage(up to 16TB). All of the data can be accessed anytime, anywhere from the eufy Security app."When we launched our first eufyCam in 2018, which included free local, encrypted storage, we made a commitment to protect our customers' homes, as well as their privacy," said Gaspar Xie, Head of Sales Operations at Anker ANZ.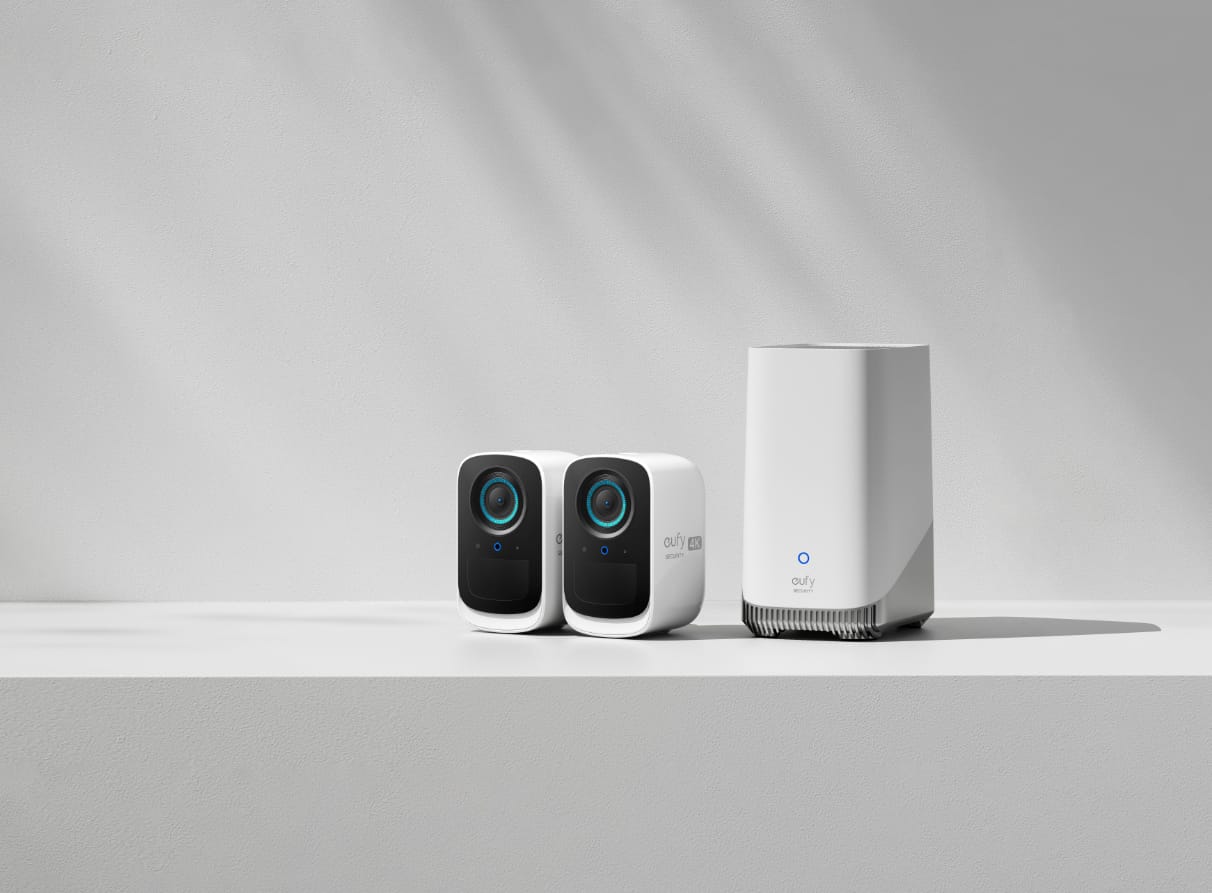 "Most current home security systems are digital video recorders triggered by motion, creating a constant stream of false alerts and massive amounts of wasted video data. The improved security cameras and our new Edge Security System solve both issues while keeping our commitment to customer privacy and value intact. Our customers pay no subscription fees for storing or accessing their data."
Mostly recently, the eufy Security range has also been recognised with a prestigious Canstar Blue Award for the Most Satisfied Customers in the Home Security category. The range received the highest overall satisfaction ranking based on customer satisfaction ratings in the areas of features and functionality, performance and reliability, ease of installation, connectivity, ease of use, design and appearance and value for money. The eufy Security range features the largest ecosystem of products that all connect via a single App. Featuring security and floodlight cameras, video and smart lock doorbells, indoor cameras and alarm systems, the eufy Security products have set the benchmark for innovation in this category.
Smarter and more accurate AI monitoring – Face recognition, human, vehicle, and pet detection. Self-learning system for constant evolved intelligence (up to 99% accuracy).
Local data storage (video & audio) – Built-in 16GB local storage and expandable up to 16TB of additional memory using an external hard drive (not included in the Edge Security System) for up to 60 years of local video storage without the need to clear space.
Automated curation of video content and events – The eufy Security mobile app supports both iOS and Android system, allowing users to manage all of their notifications and devices on one interface.
Compatible with an ever-growing ecosystem of devices – eufy's new Edge Security System will eventually be compatible with other eufy Security devices including Video Smart Lock, Video Doorbell Dual, Floodlight Cam 2 Pro, Solo Indoor Cam and Door Sensor in the future.
Pricing and Availability
In Australia, Directed Electronics is the exclusive distributor of the eufy Security range. The new eufyCam 3 Series Bundle (including Homebase 3) is available for retail purchase in Australia at JB Hi-Fi, The Good Guys and other authorised leading retailers. The eufyCam 3 bundles are starting from $1,199 and the bundles of eufyCam 3C are starting from $899.
*Integrated solar panel is exclusive for eufyCam 3 models.